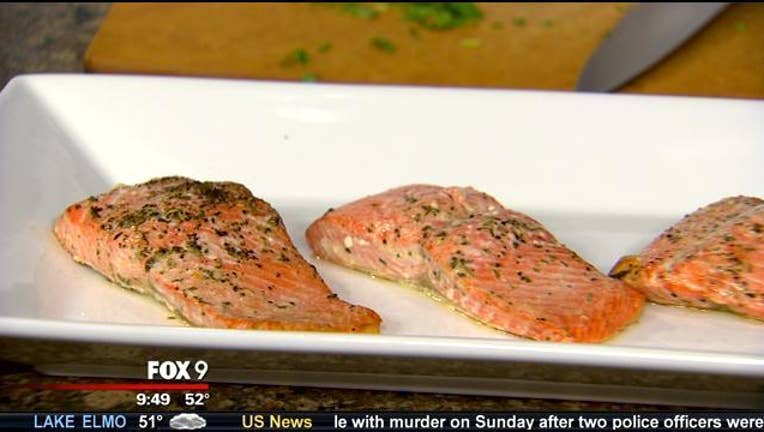 article
Marinated Herbed Salmon
by chef Marshall O'Brien, chefmarshallobrien.com 
Serves 4
Ingredients:
1/4 tsp rosemary, dried
1/4 tsp thyme, dried
1/4 tsp oregano, dried
1 tbsp lemon juice
2 tbsp olive oil
4 - 4oz salmon filets
1/4 tsp salt
1/8 tsp black pepper, ground
Directions:
Pre-heat broiler on high, adjust top rack to be about 5-6 inches from broiler.
In large ziplock bag or container with lid, add all ingredients and toss together so salmon is completely covered with marinade ingredients.
Marinade for at least an hour, then broil until firm to the touch and lightly browned, about 7-12 minutes.
Remove from heat, serve.