Vikings re-sign offensive lineman Brett Jones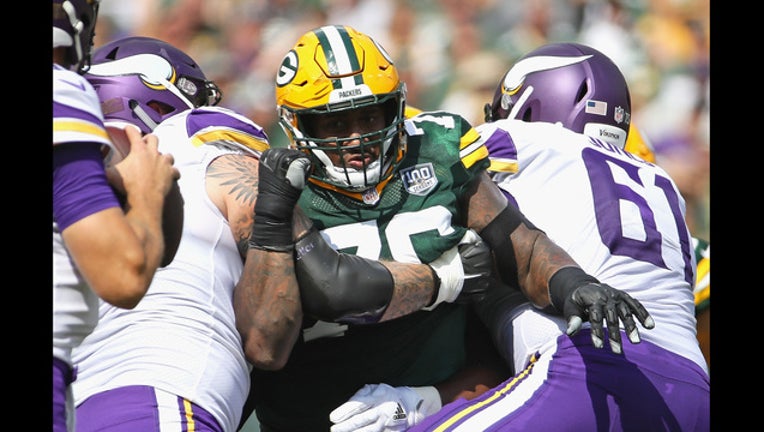 MINNEAPOLIS (FOX 9) - The Minnesota Vikings added depth to their offensive line on Monday, bringing back Brett Jones for the 2019 season.
Jones will enter his second season with the Vikings after being traded from the New York Giaints on Aug. 26, 2018. He played in 14 games for the Vikings last season, making three starts at center.
Before coming to the Vikings, Jones played in 30 games with the Giants and made 14 starts. He also helped the Calgary Stampeders with the Grey Cup title in the Candaidan Football League in 2014, being named the CFL's Most Outstanding Lineman.
It's another piece added to Minnesota's offensive line that will get significant revamping this offseason. The Vikings finished No. 30 in the NFL in rushing last season, and quarterback Kirk Cousins was sacked 40 times in his first season in Minnesota. It's the second-most times in his career he's been sacked.
The Vikings signed offensive lineman Josh Kline late last month in free agency. They hope he'll compete for the starting spot at right guard.
The Vikings begin voluntary offseason workouts on April 15. The NFL Draft is April 25-27.