Vikings QB Kirk Cousins to be featured in Netflix series 'Quarterback'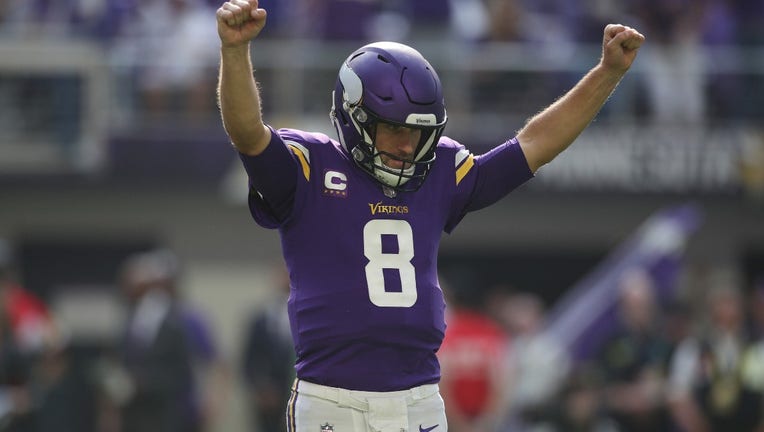 article
MINNEAPOLIS (FOX 9) - Netflix is known for its wide variety of documentary-style series, and in they've partnered with the NFL for their latest adventure.
It's a show called "Quarterback" that will be released sometime in the summer of 2023, and it will feature Patrick Mahomes, Marcus Mariota and Minnesota Vikings quarterback Kirk Cousins. All three players were filmed throughout the 2022-23 season, were mic'd up for every game and even filmed at their homes, away from their teams.
The series will explore the NFL through the eyes of each quarterback. Cousins has played for the Vikings for five seasons, since signing with Minnesota in free agency before the 2018 season. Cousins threw for 4,547 yards, 29 touchdowns and 17 interceptions in 2022. He was a Pro Bowl pick for the third time in four years, and helped lead the Vikings to a 13-4 regular season record and the franchise's first division title in five seasons in Kevin O'Connell's inaugural season as a head coach.
We got to see a more fun side of Cousins this year, wearing chains on planes after road wins and talking about having his dentist make him a custom grill for his teeth. Cousins wore Christian Darrisaw's chain home from a win over the Saints in London. It escalated to a shirtless Cousins wearing multiple chains and dancing on the plane home from a win at Washington, Cousins' first home.
After such a promising regular season, it ended too early in a playoff loss to the New York Giants at U.S. Bank Stadium. Cousins is under contract with the Vikings through next season, and it remains to be seen what Minnesota will do with him once the league year starts in March.