Vikings head coach Mike Zimmer to return to Minnesota on June 4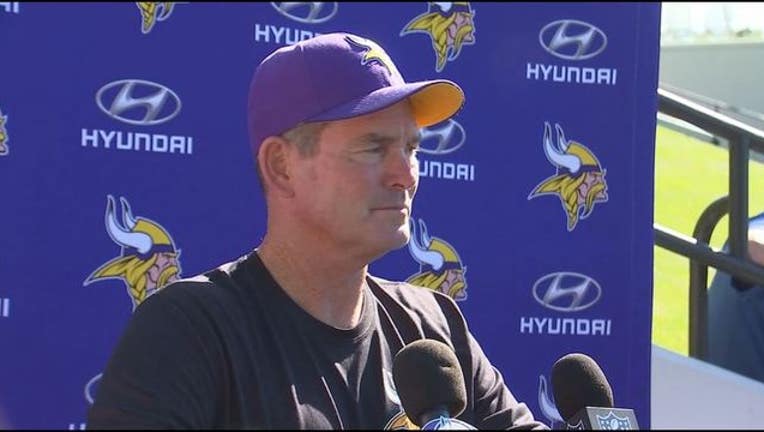 EDEN PRAIRIE, Minn. (KMSP) - Vikings Head Coach Mike Zimmer says he is planning to return to Minnesota on June 4 after taking a few weeks away from the team to recover from eye surgery.
Zimmer recently underwent his eighth surgery on his right eye since November, when he scratched his retina during a game. Emergency eye surgery forced him to miss one of the team's regular season games.
Last week, the team announced he was taking a break to recover and would miss some of OTA practices.
In response to the rumors that his health might shorten his coaching career, Zimmer said everyone can put the talk of retirement away.
"Hey, I'll be back shortly with one eye or two, doesn't really matter," Zimmer said. "I'm going to be back."
The Vikings say Zimmer has a doctor's appointment scheduled for June 5 to get clearance.