VIDEO: Vikings fan trapped in Packers household surprised with tickets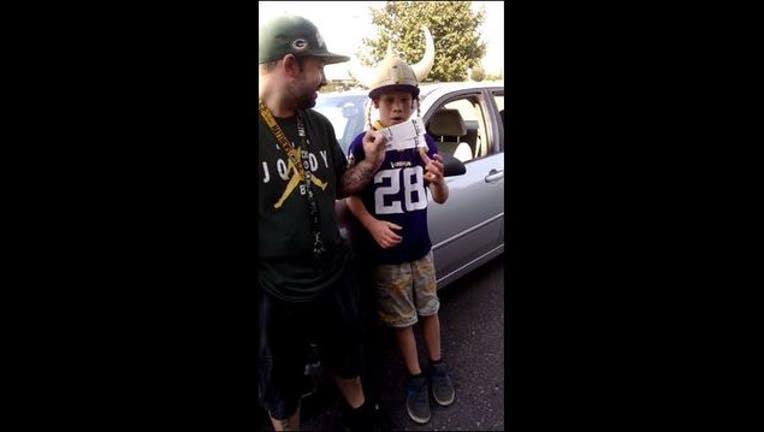 (KMSP) - Crystal "Green Bay" Korblick shared with Fox 9 a video of her son, Joey, a lone Vikings fan in a Packer household.
On Saturday, donning Packer apparel, they surprised Joey with tickets to the preseason game against the Tampa Bay Buccaneers. He was so shocked, he cried. That's true purple passion.