UND cuts women's hockey team, 2 other sports due to budget cuts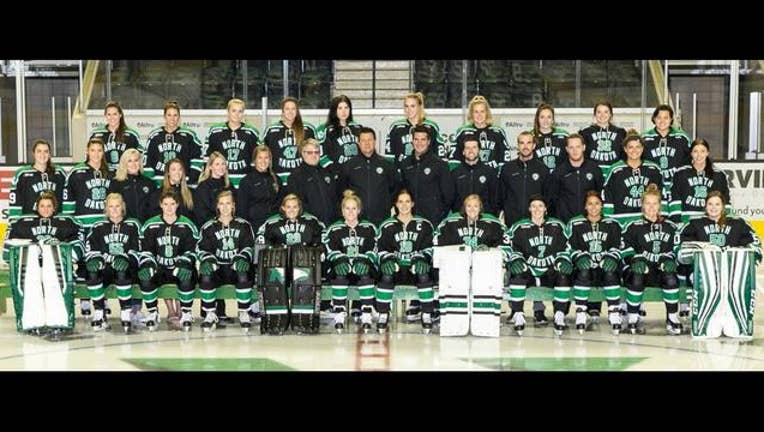 article
(KMSP) - The University of North Dakota announced Wednesday it is eliminating its women's hockey team, along with its women's and men's diving teams, at the end of this season due to budget cuts.
The athletics department was told in January it needed to reduce its budget by $1.3 million for the upcoming fiscal year as part of the campus-wide budget cuts mandated by a state revenue shortfall, according to a news release. The athletics director made the decision to cut the three teams.
North Dakota plays in the WCHA, with the University of Minnesota and the University of Minnesota-Duluth among its top rivals. The team recently made it to the semifinal round of the WCHA Final Face-Off.
The WCHA released a statement Wednesday night in response to the news, calling it a sad day for women's hockey.
"While we understand the significant, state-mandated budget cuts faced by the entire University and respect the decision-making process of the UND administration, there is no denying the impact of losing a program that has produced Olympians, advanced to NCAA tournaments and is a perennial fixture in the national rankings," the statement said.
UND Athletics Director Brian Faison met with the coaches, staff and student-athletes on Wednesday afternoon to inform them of the decision.
"This was a difficult decision. It's a sad day when opportunities for student-athletes are reduced," Faison said in a statement. "The University is going through campus-wide, state-mandated budget cuts. As a part of the University, we need to do what is in the long-term, best interests of the University, as well as the best interests of the athletics department."
Players on the women's hockey team took to social media on Wednesday night to express their disappointment in the athletics director's decision to cut their team.
"People knew my team was getting cut before I even knew or got done with practice," Forward Annaelise Rice, a freshman from Minnetonka, Minnesota, said on Twitter. "Not acceptable or fair in any way."
The news comes as just as two of the school's former players are about to take the ice for the United States at the International Ice Hockey Federation's Women's World Championship in Plymouth, Michigan this weekend. The U.S.
U.S. Women's National Team recently reached an agreement with USA Hockey to help them grow the sport in the U.S.
"Shocked. Crushed. From a complete high over the USWNT success to such a heart-wrenching loss," forward Marissa Salo, a senior from Grand Rapids, Minnesota, said on Twitter.
The change will be effective at the end of the 2016-17 academic year. UND says it will honor all athletics scholarships for returning students involved in the three discontinued sports. 
The programs are only the latest victims of budget cuts in the athletics department. UND discontinued its men's baseball and golf teams last fiscal year.