Twins Opening Day: Everything you need to know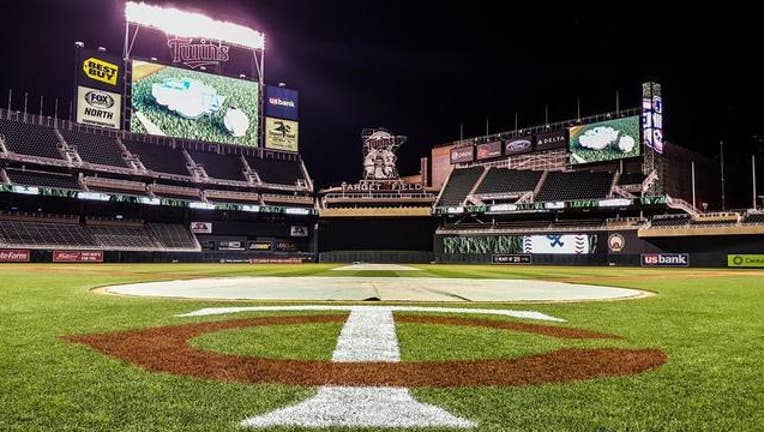 article
MINNEAPOLIS (KMSP) - The Minnesota Twins have announced plans and festivities for Opening Day at Target Field, scheduled for 3:10 p.m. on Monday, April 3 against the Kansas City Royals.

FIRST PITCH: The ceremonial first pitch will be thrown by former Twins coach Rick Stelmaszek. "Stelly" spent 32 consecutive seasons (1982-2012) on the Twins coaching staff, making him the longest-tenured coach in club history. Stelmaszek's first pitch will be caught by former Twins closer Eddie Guardado.
NATIONAL ANTHEM: Dessa, a nationally-recognized rapper, singer and Minnesota native, will sing the national anthem alongside a Minnesota Orchestra brass quintet from the Grammy Award-winning Minnesota Orchestra.

TRIBUTES TO PLAYERS LOST IN CRASH: The annual Opening Day Memoriam will include special tributes to Minnesota Twins pitcher Yorman Landa and Kansas City Royals pitcher Yordano Ventura. Landa and Ventura were killed in off-season car accidents. The Twins will wear special Opening Day uniform patches honoring Landa while the Royals will be wearing a season-long patch in honor of Ventura.
HOODIE GIVEAWAY: The first 30,000 fans at Target Field will receive a blue Twins long sleeve hooded t-shirt.
BREAKFAST ON THE PLAZA: Free ballpark breakfast giveaway from 6 a.m. to 9 a.m. on the 7th Street side of Target Field.
GATES OPEN: The Target Field gates will open at 1 p.m. Twins legends and select alumni from the 1987 World Series champion team will assist in officially opening the gates.

F-16 FLYOVER: Opening Day will get a goosebump-inducing flyover from four F-16s from the Duluth-based 148th Fighter Wing of the Minnesota Air National Guard.

EAGLES: Pi and Max, a pair of eagles from the Raptor Center, will be at home plate.
RAISING THE FLAGS: WWII Veteran Henry "Hank" Langevin, 94, will raise the American flag. Hank was born in St. Paul in 1922 and enlisted in the Army in 1941. He trained for two years to be a paratrooper and later trained as a glider. He fought in the Battle of Sicily and the Battle of the Bulge. He was later sent to Germany and freed Jewish prisoners from concentration camps. The late Twins Hall of Famer Tom Mee's son, John Mee, will raise the Twins Territory flag.

TAKE ME OUT TO THE BALLGAME:  The late Twins Hall of Famer Tom Mee's four sons, John, Joe, Tim and Tom Jr., will be singing "Take Me Out to the Ballgame" during the seventh inning stretch.
#CAPSON: The Twins are encouraging fans at the ballpark and those stuck at work or watching from home to put their #CapsOn for Opening Day and post to social media to show their support of the Minnesota Twins.