Timberwolves #TheReturn hype video for Cleveland game is awesome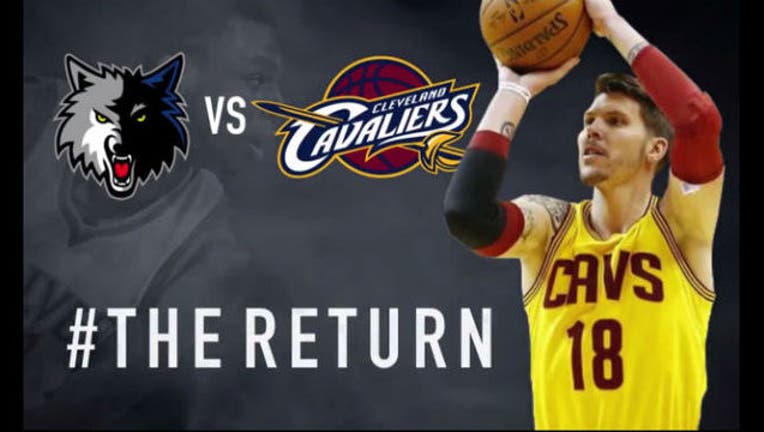 article
Just past the halfway point of another lost season, the Timberwolves will play arguably their most meaningful and marketable home game of the season Saturday night.
For the first and only time this season, Kevin Love will make his return to the Target Center gym he called home for his first six NBA seasons. And oh yeah, some guy named LeBron might show up too. (King James missed last night's Cavs game with a wrist injury and is "doubtful" for Friday night's game, however, so his status for Saturday is in doubt.)
But in their brilliant new #TheReturn video, Timberwolves staffers want you to forget about all that and focus on the homecoming that really matters.
You know, this guy: