Report: Timberwolves lock down Naz Reid with 3-year deal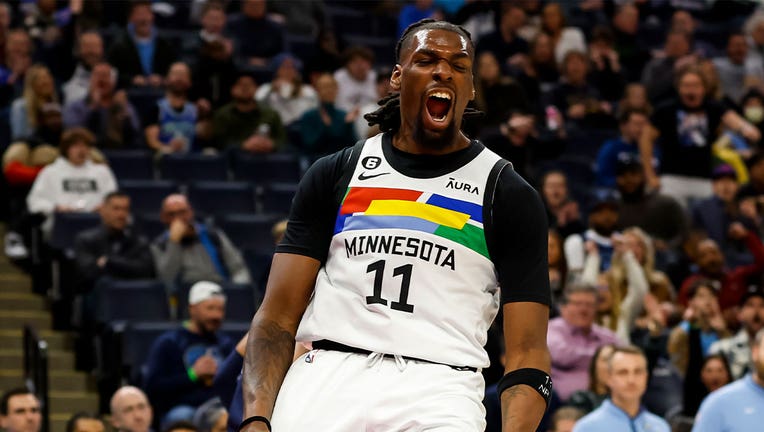 article
(FOX 9) - The Minnesota Timberwolves are bringing back a key rotation player, agreeing to a new three-year deal with bigman Naz Reid, who was expected to hit the free agency market this summer.
According to ESPN reporter Adrian Wojnarowski, Reid and the Timberwolves agreed to a three-year, $42 million deal that will keep Reid in a Minnesota uniform. He was set to become an unrestricted free agent when NBA free agency starts later this week. The new deal includes a player option for the third and final year, The Athletic's Jon Krawczynski reports.
Reid made less than $2 million last year in the final year of his rookie deal, after going undrafted out of LSU. Reid averaged 11.5 points per game for the Wolves with 4.9 rebounds, logging just 18.4 minutes per game in 2022-23.
Reid's rebounding and shooting as a bigman have made him a valuable piece for the Wolves rotation. But, he joins a crowded, and highly-paid frontcourt for the Wolves with bigman Rudy Gobert and Karl-Anthony Towns. Gobert is set to make between $41 million and $46 million per year over the next three seasons while Towns will get a massive pay raise starting in 2024 when he will make $52 million. By comparison, Reid will make a modest $14 million on average per year over the next contract.
The Wolves also added another frontcourt player in the draft, trading up to take 6'10'' forward Leonard Miller with the 33rd pick. Miller, who played for the G-League Ignite last year, averaged 18 points and 11 rebounds over 24 games.