Rachel Banham surprises Ellsworth High School girls basketball team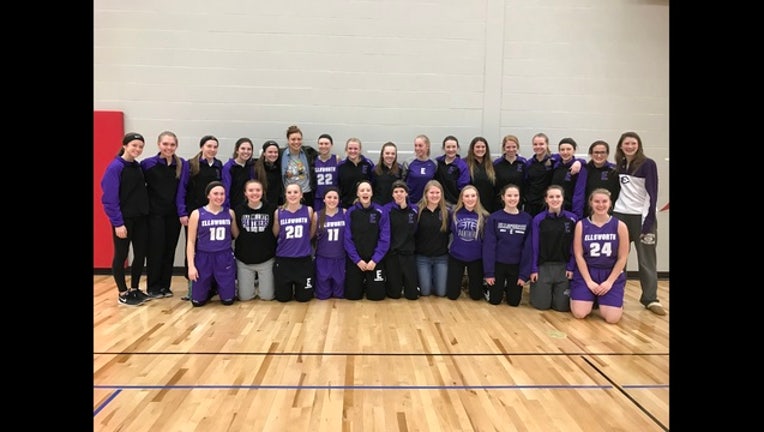 article
PRESCOTT, Wisc. (KMSP) - A Wisconsin high school basketball team got quite the surprise from a former Golden Gopher.
Several members of the Prescott girl's high school basketball team attended Rachel Banham's ceremony at the University of Minnesota last weekend. The Gophers women's basketball team retired Banham's jersey.
Banham is one of the best players to come from the Gopher's women's basketball program. She broke most of the school's scoring records during her time as a Gopher, including Lindsay Whalen's 12-year-old career scoring record. Banham is only the fifth Gophers women's basketball player to have their number retired.
Some of the girls from Ellsworth High School were able to spend some time with Banham while they watched the Gophers Women's Basketball game, she mentioned to the girls that she would come to one of their games… and sure enough she did.
Coach Jason Janke has been coaching for almost 25 years and he was blown away by Banham's act of kindness to his team.
Coach Janke says Banham drove to Prescott, Wisconsin Thursday night and spoke with the girls team in their locker room, answered their questions and took dozens of pictures with Ellsworth and Prescott players along with youth players.