Pitino adds Isaiah Ihnen to 2019 Gophers class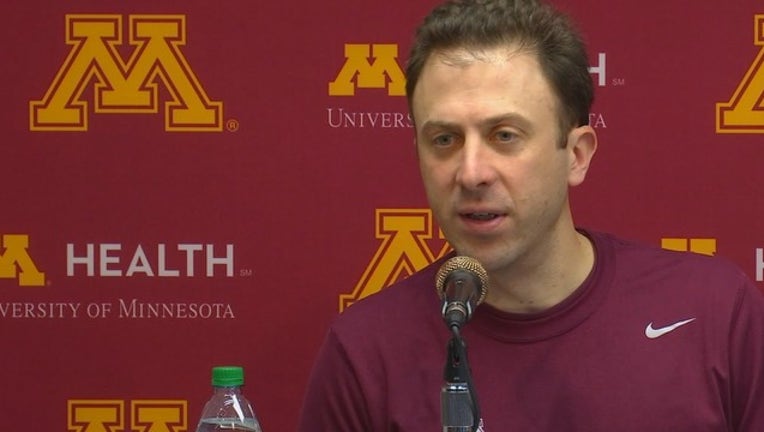 article
MINNEAPOLIS (FOX 9) - The University of Minnesota men's basketball team added its second signee of the month and third of the 2019 class on Wednesday.
Coach Richard Pitino announced Wednesday the signing of Isaiah Ihnen, a 6-9 forward forward from Germany. He entered the 247Sports rankings as the No. 89-ranked player for the class of 2019, and he's listed as a four-star recruit.
He's the second four-star recruit for the Gophers after guard Tre Williams of Texas signed a letter of intent last fall. Last season, Ihnen played for International Basketball Academy Munich, averaging 13.8 points and 8.3 rebounds. He also shot 54.3 percent from the field, including 35.2 percent from the perimeter.
He should give Minnesota a boost from three-point range. The Gophers were the worst perimeter shooting team in the Big Ten last season.
"His potential is off the charts," Pitino said. "We expect Isaiah to come in and make a great impact on and off the court right when he steps on campus."
The Gophers also signed 6-10 center Sam Freeman last week. He's from Dallas, Texas, and led his Northwest team to the 5A District title. He averaged 13.5 points, 11 rebounds and 1.5 blocks per game as his team finished 30-8.
With the addition of Ihnen, the Gophers 2019 class is currently ranked fifth in the Big Ten and No. 36 nationally in the 247Sports composite rankings.
Ihnen, Freeman and Williams join the Gophers along with eligible transfers Marcus Carr and Payton Willis. The Gophers still have two available scholarships for the 2019 season, and could have three if Amir Coffey decides to stay in the NBA Draft.