Okogie officially signs with Minnesota Timberwolves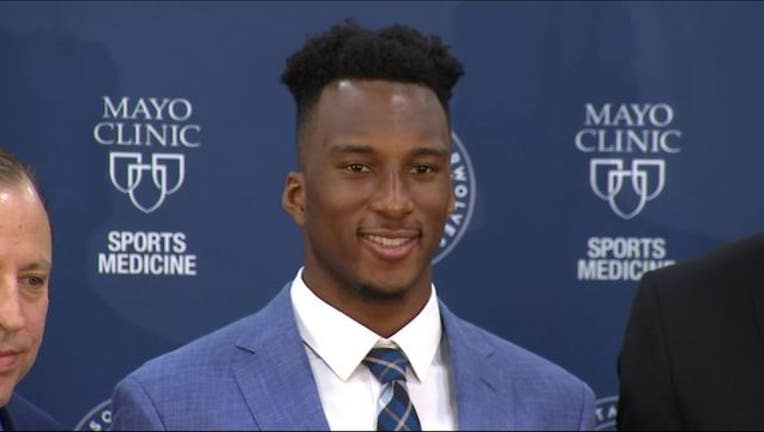 article
MINNEAPOLIS (KMSP) - Josh Okogie has officially signed a rookie contract with Minnesota Timberwolves after the team selected him in the first round of the NBA Draft.
The Wolves took Okogie with the 20th overall pick in the draft. The Georgia Tech guard averaged 18.2 points and 3.6 rebounds per game this past season. 
In a press release, the Wolves also touted Okogie's prowess as a Fortnite player and a binge watcher of The Office, calling him an "all around good guy".
Due to team policy, the terms of the agreement were not released.