Minnesota Wild to host 2022 NHL Winter Classic Jan. 1 at Target Field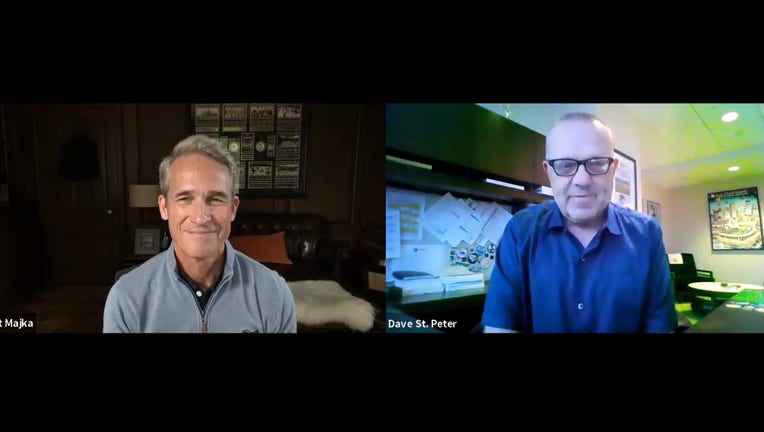 MINNEAPOLIS - The Minnesota Wild announced on Monday it will host the St. Louis Blues on Jan. 1, 2022 for the NHL Winter Classic.
The game, which will be played outdoors, is set to be hosted by Target Field, the home of the Minnesota Twins. The Wild and Blues were set to play the NHL Winter Classic in 2021, but it was canceled due to the COVID-19 pandemic.
The 2022 game will mark the second NHL regular season game outdoors for the Wild and Blues. The NHL has had an outdoor game in January every year since 2008.
Wild President Matt Majka and Twins President Dave St. Peter each spoke with reporters via Zoom Monday night, and both expect Target Field to be at full capacity for the New Year's Day hockey celebration.
"We are just really happy to be back in this place after all that we've all been through. I feel like there's reason for optimism that we are moving forward, and this is another indication of that," Majka said. "We're going to put on a show here in the State of Hockey."
Majka added he never had any fears from the NHL that the league would move on from the Twin Cities as a candidate for the Winter Classic after having to cancel the 2021 game. It was always in the plans to have a January outdoor game in Minneapolis, it was just a matter of when.
Now as Target Field slowly ramps up to full capacity for the Twins, all indications are there will be 40,000-plus that can be outside for the Winter Classic.
"For me it'll be emotional to get there and to see that building full. When I see that and dream about Target Field on January 1 and how great that will be for all of us, I am really excited about the possibility that represents. It's going to be a great day for the State of Hockey," Majka said.
It's a dream and a vision St. Peter has had for many years with the Twins, hosting an outdoor hockey game with the Wild. He'll see that vision come true in about six months, and said preparations have already been made at Target Field to make sure it's ready for outdoor hockey. More work continues, and now the excitement and anticipation builds.
"Matt and I have had a lot of conversations over the years with the view that perhaps Target Field, the capital of Twins Territory, maybe just for one day could be in the capital of the State of Hockey. We're going to get to see that come true here on January 1, we couldn't be more thrilled," St. Peter said.
Since opening in 2010, Target Field has hosted Major League Baseball's playoffs and All-Star Game (2014), multiple sporting events including Minnesota prep tournaments, an international soccer match (2016) and NCAA football games (2017 and 2019), and several concerts and music festivals.
"We've had a great run of showcase events here in the Twin Cities, and this is the next big one. I can't tell you how important that is for the Twin Cities," St. Peter said. "It will be a great day for the City of Minneapolis, the Twin Cities and the State of Minnesota to put on another great show."
So what about tickets? Well, they're not available yet and when they do get released, season-ticket holders for the Wild, Twins and Blues will get the first chance at tickets. Majka and St. Peter did not know how many will be available to the general public. The Wild is also working with the NHL what time the game will be.
The 2022 game will be the Wild's first NHL Winter Classic, and second outdoor game. The Wild hosted the Chicago Blackhawks back in 2016, a 6-1 victory at TCF Bank Stadium, as part of the NHL's Stadium Series.