Twins face elimination after 9-1 ALDS Game 3 loss to Astros, trail series 2-1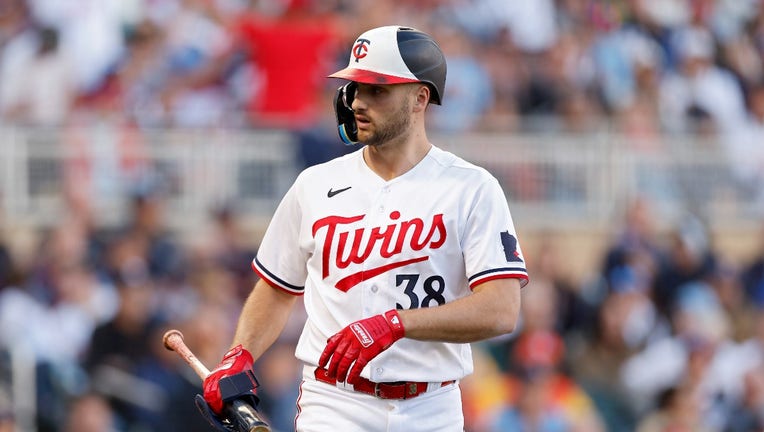 article
MINNEAPOLIS (FOX 9) - The Minnesota Twins season is on the line Wednesday at Target Field after a 9-1 loss to the Houston Astros on Tuesday in Game 3 of the American League Division Series.
The Astros have the 2-1 lead, and can close out the best-of-five series with a win in Game 4. The Twins need a win to extend their season to a Game 5 in Houston on Friday and give themselves a chance to advance to the American League Championship Series for the first time since 2002.
Game 3 was a rough day for Sonny Gray, and the Twins' bats were largely non-existent in front of more than 41,000 fans at Target Field. Gray allowed five runs, four earned over four-plus innings while striking out six and walking one. Houston got its lead-off hitter on base in each of the first five innings.
The Astros wasted no time, getting four runs in the first inning before the Twins ever got to the plate. A Target Field crowd ready to explode was silenced early.
Kyle Tucker singled to center to score Jose Altuve, and Jose Abreu launched a three-run blast to left off Gray for an early 4-0 lead. It was the first of two homers on the night for Abreu. It all came after a Yordan Alvarez ground ball that could've been a double play got past Alex Kirilloff at first for an error. It might have been an inning-ending double play, without a run scoring.
"The Astros did a good job of jumping out there early and finding ways to score some runs. We're a ground ball away from being out of that inning or being very close to being out of that inning. A play that we're going to make almost every time, and we didn't make it today," Twins' manager Rocco Baldelli said after the loss. "It ended up leading up to those runs being on the board."
Kirilloff took accountability for the misplay in the clubhouse after the loss.
"It's a play that needs to be made, kind of changes the complexion of the game right away. Double play ball to get out of the inning, different game. That's on me and I take full responsibility for that," Kirilloff said. "It's a play that needs to be made, it's a double play ball and we're out of the inning."
Alex Bregman led off the fifth with a solo homer to left, and added an RBI single in the sixth, scoring Jeremy Pena. The Astros added three in the ninth, with homers from Alvarez and Abreu.
Max Kepler's double to right in the first was the Twins' lone hit through five innings before Carlos Correa led off the sixth with a single. But the Twins can't say they didn't have their chances. With two runners on and one out in the first, Royce Lewis and Correa both struck out. With two runners on in the third, Jorge Polanco struck out, and Max Kepler and Lewis both flew out to end the threat.
With the bases loaded and one out in the fifth, Kepler and Lewis both struck out to end the threat. They finally got on the board in the sixth as Correa scored on Willi Castro's single to right. The inning ended with Ryan Jeffers grounding into a back-breaking 6-4-3 double play.
"Not a great game. They had people on base, we didn't. That's the result you're going to get when that happens," Correa said. "We've got to do a better job with people on base if we want to stay alive."
The Twins managed just three hits, left eight on base and were 1-for-9 with runners in scoring position despite drawing seven walks. They struck out 14 times.
"We had plenty of opportunity, we really did. We'd get in a good spot, right where you want to be to make something happen. We didn't make it happen when the time came," Baldelli said. 
The Twins will start Joe Ryan in Game 4, with their season on the line. Does it come to an end Wednesday night? Or will they be back on a plane to Houston?
"My mindset is not that it could be our last game, it's that we've got to beat whoever is on the mound. They punched, we've got to punch back. That's part of the game," Lewis said.
With the Rangers completing a sweep of the Orioles Tuesday night, the Twins will host the Astros for Game 4 at 6:07 p.m. Wednesday at Target Field.
"It's win or go home, so there's a nothing to lose mindset. Just go out there and compete, you've got to win," Edouard Julien said. "Every at-bat is big, every pitch is big, every play is big. You've got to play like it's the last game of your life and you've got to want it more than them."