Minnesota Aurora, TCO Stadium agree to multi-year partnership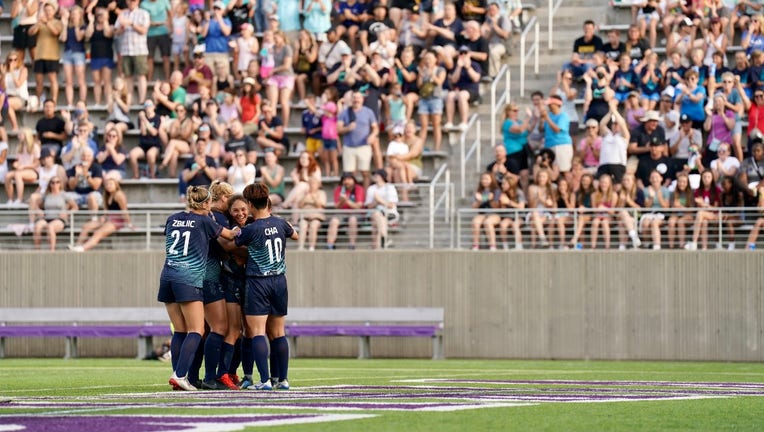 article
MINNEAPOLIS - After a historic first season in women's pre-professional soccer, Minnesota Aurora FC is calling TCO Stadium its home for many years to come.
Team owners and officials with MV Ventures announced Tuesday that Minnesota Aurora has signed a multi-year extension to keep the Minnesota Vikings' practice facility its home for future seasons.
"TCO Stadium was a tremendous home for our first season. With lots of great sight lines and easy access for fans, we couldn't have asked for a better atmosphere," Minnesota Aurora FC President and Co-Founder Andrea Yoch said in a statement. "We are extremely excited to be making TCO Stadium our home for the next few years."
In its inaugural season, Minnesota Aurora FC averaged 5,500 fans per match and sold out six of its nine home matches. They also had three home playoff games, including the USL-W championship game, which had a record crowd of 6,500.
"The facilities at TCO Stadium are the best in our league and rank high for all women's soccer in the U.S.," coach Nicole Lukic said in a statement. "Practicing and playing at TCO Stadium definitely gives us a home field advantage."
Minnesota Aurora FC went 13-1-1 in its first season, and has since started exploring options to become a professional team. They'll remain in the USL-W for the 2023 season.