March Madness 2023: Here's what you need to know about the tournament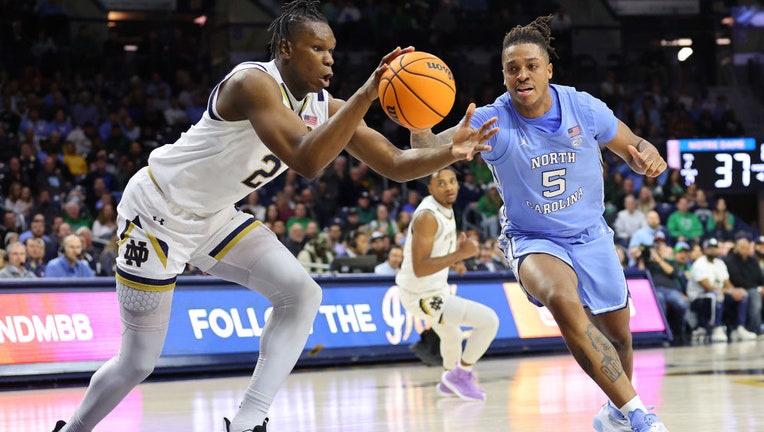 article
March Madness is coming up fast. Here is what to know along with some key games to watch and who's on the bubble ahead of Selection Sunday for the NCAA Tournament:
Key dates
The basketball calendar is getting crowded. Up first are the conference tournaments:
The ACC Tournament start things off March 7-11 in Greensboro, North Carolina.
The Big 12 Tournament will be March 8-11 in Kansas City, Missouri.
The Big Ten Tournament will be March 8-12 in Chicago.
The Big East Tournament will be March 8-11 in New York.
The Pac-12 Tournament will be March 8-11 in Las Vegas.
The SEC Tournament will be March 8-12 in Nashville, Tennessee.
March Madness
Selection Sunday is March 12, when bracket matchups will be set for the First Four and first- and second-round games that stretch from Florida to California.
Sweet 16 weekend will see games in New York City (East Region), Las Vegas (West), Kansas City, Missouri (Midwest), and Louisville, Kentucky (South).
RELATED: A history of the term March Madness in basketball
Where is the Final Four? In Houston, on April 1, with the championship game on April 3.
Basketball aficionados, take note: The women's NCAA Tournament will hold its Final Four in Dallas, a four-hour drive up the road from Houston.
Betting guide
Who's going to win the national championship? With the season still rolling, the betting favorites as of this week to reach the Final Four are Houston, Kansas, Purdue and Alabama, according to FanDuel Sportsbook. That matches the top teams in the NCAA's initial seed watch, too, and many of the teams in the AP Top 25.
Bubble watch
North Carolina (17-11): Remember when the Tar Heels were playing for a national title? Seems like a long time ago the way this season has gone. The preseason No. 1 has lost five of its last six games heading into Saturday's must-win against Notre Dame. Every game the rest of the way — No. 6 Virginia, at Florida State and Duke — might be must-wins if the Tar Heels have any hope of making another March run.
Mississippi State (18-10): The Bulldogs have had a tough couple of weeks as they try to secure their first NCAA bid since 2019, losing by three to Kentucky and in overtime to Missouri. They can make a big statement against No. 25 Texas A&M on Saturday before finishing against South Carolina and fellow bubble-outsider Vanderbilt.
RELATED: Auburn student drains improbable 94-foot putt during Alabama game, wins new car
Southern California (19-8): The arrow is pointing up for the Trojans after getting Reese Dixon-Waters and Joshua Morgan back from injuries. They were favored Thursday night at Colorado and Saturday night at Utah before games against No. 7 Arizona and Arizona State the final week of the regular season.
Wisconsin (16-11): The Badgers have quality wins against Marquette, Iowa and USC, but their 58-57 loss to likely NCAA team Rutgers last weekend hurt. Greg Gard's group is just 3-6 over its last nine games with the Hawkeyes, Michigan and fifth-ranked Purdue setting up a brutal three-game stretch.
New Mexico (20-8): Really, you could put the entire Mountain West on bubble watch, because the league could get as many as five teams in the tourney. San Diego State is a lock, and Boise State, Nevada and Utah State are trending up. The Lobos have lost five of six.
Oklahoma State (16-12): The Cowboys, Texas Tech and West Virginia are all 16-12, balancing precariously on the bubble. How they fare down the stretch will determine how many Big 12 teams make the field. Oklahoma State has lost three straight.
Game(s) to watch
Syracuse at Pittsburgh, Saturday, 5 p.m. Eastern (ACCN): The Orange are in danger of missing the NCAA tourney for the second straight season, and that's led some to wonder whether Jim Boeheim will soon call it a career. 
The Panthers are coming off a tough win over Georgia Tech, and with quality wins over North Carolina State, Northwestern and North Carolina, coach Jeff Capel's crew are on the brink of NCAA Tournament-lock territory.
Wisconsin at Michigan, Sunday, 2 p.m. Eastern (CBS) and Rutgers at Penn State, Sunday, 6:30 p.m. Eastern (BTN): How about a Big Ten doubleheader featuring four teams desperately trying to impress the selection committee? 
A strong finish against the Badgers and tourney-bound Illinois and No. 14 Indiana before the Big Ten tourney could get folks talking about Michigan. Rutgers has been on the plus side of the bubble the last few weeks and beating Penn State could be devastating for the Nittany Lions.