Lynx F Napheesa Collier talks All-Star selection, 'Unrivaled' offseason league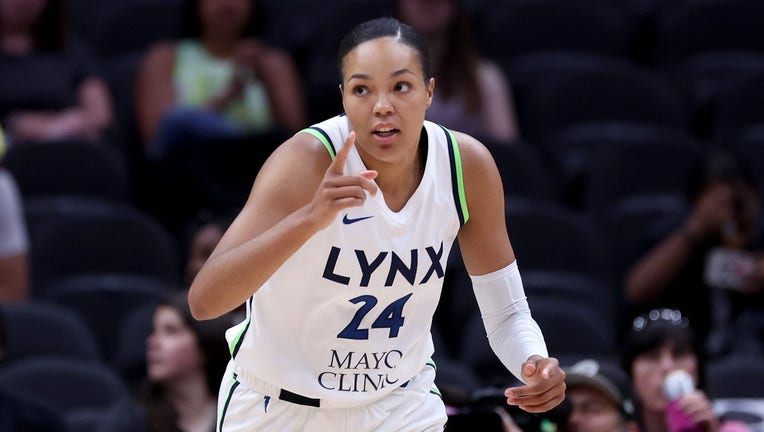 article
MINNEAPOLIS (FOX 9) - Napheesa Collier had a meeting with Cheryl Reeve before the 2023 season, and the message was simple.
The Minnesota Lynx is now Collier's team, and she would be the lone captain for the season. Sylvia Fowles was the last of the roster turnover in a Lynx franchise that's won four WNBA titles. Lindsay Whalen, Maya Moore, Seimone Augustus, Rebekkah Brunson and now Fowles are done playing.
Collier has more than embraced her new leadership role. She's started all 19 games, and is Minnesota's leading scorer at 21.8 points per game. Last week, she was named a WNBA All-Star for the third time.
"I'm really grateful. The players that are on this list are the best in the league. So to be named with them and to be able to play with them and not just against them, I think it's going to be really fun," Collier said Monday.
In some ways, she says it'll feel like her first All-Star experience. She was a rookie and a late substitution in 2019, and was busy with USA Basketball in 2019. She'll be in Las Vegas with the best in the game this time around. So what is she looking forward to?
"Just the experience. That was my rookie year, so I feel like I've grown so much as a person and a player. I was with the USA team the last time, so it feels like this is my first real time being nominated. That's always a really cool experience," Collier said. "I feel like I've really grown my game, so it's nice to see that hard work pay off."
Since an 0-6 start, the Lynx have won nine of their last 13 games and are 9-10 on the season.
NAPHEESA COLLIER TALKS WNBA OFFSEASON LEAGUE STARTING IN 2024
Not only is Collier the face of the Minnesota Lynx, she's starting to become one of the faces of the WNBA. Last week, it was announced that Collier and Breanna Stewart are leading the charge to have a WNBA offseason league for players starting in 2024, based in Miami.
The goal is to give the top players in the league an option to stay in the U.S. and play, rather than go overseas. The pay would be comparable to what they already make. The league will be called, "Unrivaled."
Collier said the early feedback has been nothing but positive.
"I don't think there's been any player that wouldn't be excited about playing at home while making money and growing your game in your marketing. When we go overseas, our marketing goes so down, it's like we go black for half the year. You don't really hear from us until the league starts up again, so that's one of the big things that we're focusing on is getting our names and faces out there," Collier said. "We want to make sure we're capitalizing on that."
The league will feature 3-on-3, and 1-on-1 play. Collier wants more exposure for the women's game, as we see the top NBA players in the world get together for scrimmages and open runs on social media.
"We just really wanted to introduce that culture into the women's game, we have so much talent so we want to showcase that," Collier said.
The WNBA All-Star Game is set for Saturday night in Las Vegas.