Keenum thanks Vikings fans after Cinderella season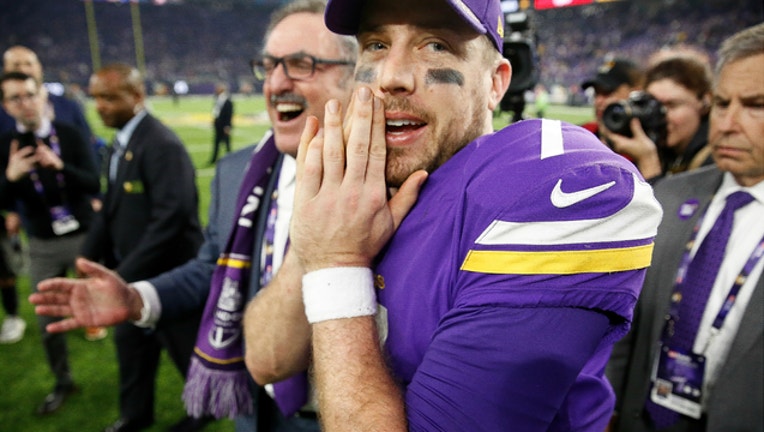 (KMSP) - After a Cinderella season that took quarterback Case Keenum from the Vikings' third string to starting in the NFC Championship, it looks like the Texas native is headed to the Denver Broncos--but not without a heartfelt goodbye to Minnesota.
Wednesday, nearly 24 hours after news broke that he was nearing a deal with owner John Elway and the Broncos, Keenum took to Twitter to share his gratitude for a storybook season almost nobody--Keenum perhaps least of all--expected.
"From the bottom of my heart, thank you Minnesota," he wrote."Some of the most incredible, crazy, miraculous moments of my life happened this past year. Couldn't of [sic] happened without y'all. Made this Texas boy feel right at home."
With Keenum's departure, it's now looking likely that all three Vikings' quarterbacks from the 2017 season will depart for other teams, with reports suggesting Sam Bradford will sign with the Arizona Cardinals and Teddy Bridgewater is nearing a deal with the New York Jets.
Minnesota, meanwhile, is going all-in on former Washington Redskins signal-caller Kirk Cousins, offering the free agent a three-year, $86 million deal. Cousins is reportedly visiting Minnesota to tour the team facilities and meet with ownership Wednesday as the two sides close in on a deal.