Gophers vs Nebraska: 5 keys to a Minnesota victory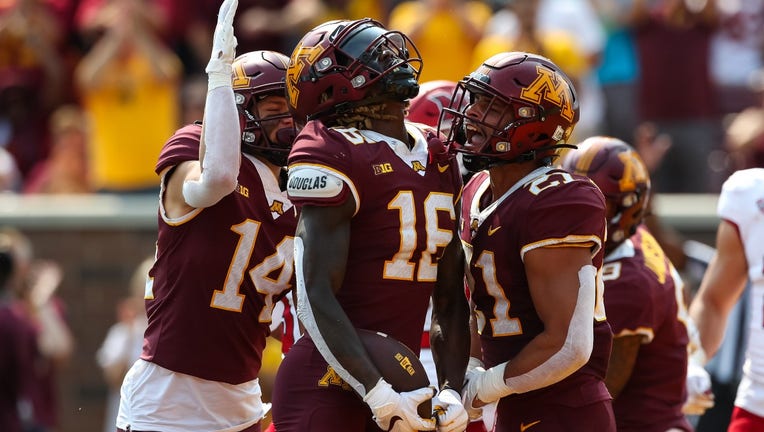 article
MINNEAPOLIS - The University of Minnesota football team is back from a much-needed bye week to host Nebraska at 11 a.m. Saturday at Huntington Bank Stadium.
The Gophers (3-2, 1-1) are now about two weeks removed from their second road win of the season, and first Big Ten road win at Purdue. The Cornhuskers will come to Minneapolis 3-4 overall, and just 1-3 in Big Ten play. Saturday starts a stretch of three out of four Big Ten games at home for the Gophers, and a path for a winning streak before heading to Iowa City on Nov. 13.
Here are five keys to a Minnesota win over Nebraska.
TAKE ADVANTAGE OF BYE WEEK, NEBRASKA COMING OFF MICHIGAN LOSS
The Gophers are fresh, coming off their bye week, and relatively healthy other than Trey Potts. Chris Autman-Bell is healthy, Dylan Wright is back after missing the Purdue game and Mariano Sori-Marin is back on the defense. Nebraska gave Michigan everything it had in a 29-26 loss to the Wolverines. One has to wonder what the Cornhuskers have in the tank after a home game in primetime, about to pull off a huge upset before Adrian Martinez's late fumble. If the Gophers are going to contend in the Big Ten West and start a win streak, now is the time.
FINDING 'SPARE AND AIR' AFTER TREY POTTS' INJURY
PJ Fleck and the Gophers are now without their top two running backs the rest of the season. Mo Ibrahim suffered a season-ending leg injury, and Trey Potts is out the rest of the season with an undisclosed injury suffered at Purdue. That's a major concern for a team that thrives off running the ball. So who's up next? The likely options are freshmen Mar'Keise "Bucky" Irving, Ky Thomas and redshirt junior Bryce Williams. Irving has 25 carries for 117 yards in four games. Thomas has seven carries for 66 yard and a touchdown at Purdue, and Williams has just five carries on the season. 
PJ FLECK, MIKE SANFORD NEED TO OPEN UP THE OFFENSE
With the Gophers missing their top two rushers, it's time to see Tanner Morgan and the passing game move the ball downfield. For the first time this season, we'll likely see the receiving trio of Chris Autman-Bell, Dylan Wright and Daniel Jackson all on the field at the same time against Nebraska. We've also seen Morgan target tight end Brevyn Spann-Ford for chunk gains.
It's time for Mike Sanford Jr. to open up the playbook. Get back to the slants, deep shots, screens and tunnel screens that have made Morgan successful. That also means the offensive line has to step up, and give Morgan time.
KEY MATCH-UP: BOYE MAFE VS BRYCE BENHART
Football is often won at the line of scrimmage, and one of the best match-ups in the trenches Saturday will be between a pair of Minnesota natives. We'll likely see Gophers' rush end Boye Mafe, a former Hopkins standout, battling against Lakeville native Bryce Benhart. After a somewhat slow start, Mafe has taken off the last three games and has 17 tackles, including a team-high five sacks and six tackles for a loss. Benhart has played in every game and made five starts for the Cornhuskers at right tackle. It's one of the most intriguing match-ups of Saturday's game.
DEFENSE NEEDS TO CONTAIN ADRIAN MARTINEZ
Minnesota's defense has a monumental task on Saturday in containing Nebraska quarterback Adrian Martinez. He's mobile, and not afraid to run with the ball the moment he senses pressure. He had eight carries for 38 yards against Michigan. He was also 18-of-28 passing for 291 yards and three touchdowns. But his fourth quarter fumble also cost the Cornhuskers the game, and led to Michigan's game-winning field goal.
Minnesota's front seven will need to maintain gap integrity and stay disciplined in rush lanes when pressuring Martinez. He's proven he'll make mistakes and commit turnovers when under pressure. The Gophers have 12 sacks the last three games, which makes for an intriguing match-up.
If Minnesota can beat Nebraska, there' no reason the Gophers can't go to Iowa 7-2.