Gophers volleyball sweeps UCLA, moves on to Final Four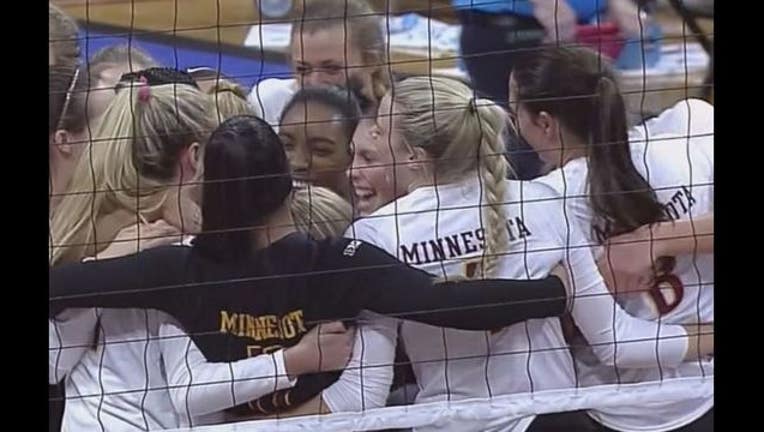 MINNEAPOLIS (KMSP) - The University of Minnesota women's volleyball team swept UCLA Saturday night to advance to the NCAA National Semifinals for the second year in a row. 
The Gophers remain undefeated at home this season with 36 straight wins at the U of M's Sports Pavilion. 
The No. 2 Gophers will face No. 6 Stanford in the Final Four in Columbus, Ohio on Thursday at 6 p.m. 
READ NEXT: Gophers volleyball continues toward title