Gophers volleyball signs top libero Kylie Murr for 2023 season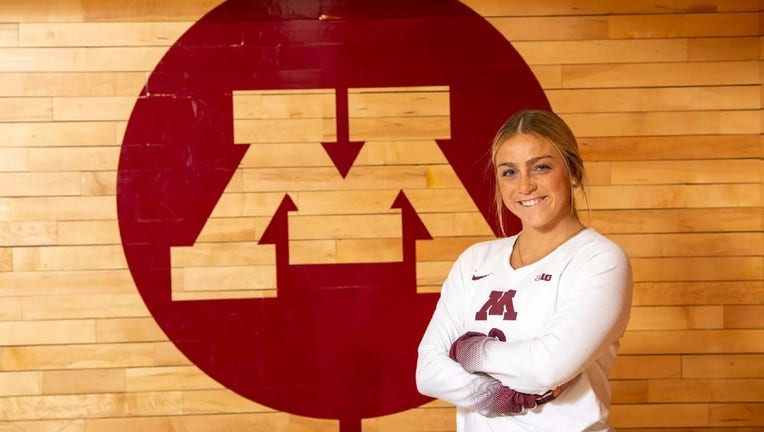 article
MINNEAPOLIS - The University of Minnesota volleyball team on Tuesday announced the signing of libero Kylie Murr to the program for the 2023 season.
New coach Keegan Cook, replacing Hugh McCutcheon after 11 seasons, is adding the graduate student who is also the reigning Big Ten Defensive Player of the Year. That's after Jenna Wenaas and Carter Bootth entered the NCAA transfer portal, with McCutcheon leaving the team to take a position as assistant athletic director and sport development coach within the University of Minnesota.
Murr will have one year of eligibility left after spending four seasons at Ohio State.
"We're thrilled to bring Kylie Murr to Minnesota for the 2023 season," Cook said in a statement. "She is the exact person and athlete we were looking to join our program. Kylie is an elite and experienced competitor who will elevate our team immediately. She has the ability to pursue our sport at the highest level and I'm looking forward to the shared work ahead to get her there."
Murr comes to the Gophers after becoming the Buckeyes' all-time leader in digs (1,935). She was named First Team All-Big Ten in 2022 after leading Ohio State with 4.69 digs per set, with 10 games of at least 20 digs and two 30-dig games in 31 matches.

"It is truly a blessing to have the opportunity to wear a Minnesota volleyball jersey for my last year of eligibility," Murr said. "When exploring my options, I was looking to be surrounded by amazing people, a place full of tradition and be a part of a competitive team. Minnesota volleyball was just that. I am so ready to be a part of this team and to compete in the Maroon and Gold!"
Murr also set Ohio State's single-season record for digs (559) in 2019. In her four seasons with the Buckeyes, they went to the Sweet 16 three times and the program's first Elite Eight since 2004 last season.
The Gophers, coming off a 22-9 season that ended against Murr and the Buckeyes in the Sweet 16, started offseason workouts last week. They return standouts Melani Schaffmaster and Taylor Landfair, and have two early enrollees in freshmen Sydney Schnichels and Calissa Minatee.

Cook was named the Gophers' volleyball coach on Dec. 12, 2022, after eight seasons at Washington.