Gophers: Jamison Battle, Ta'Lon Cooper latest to leave basketball program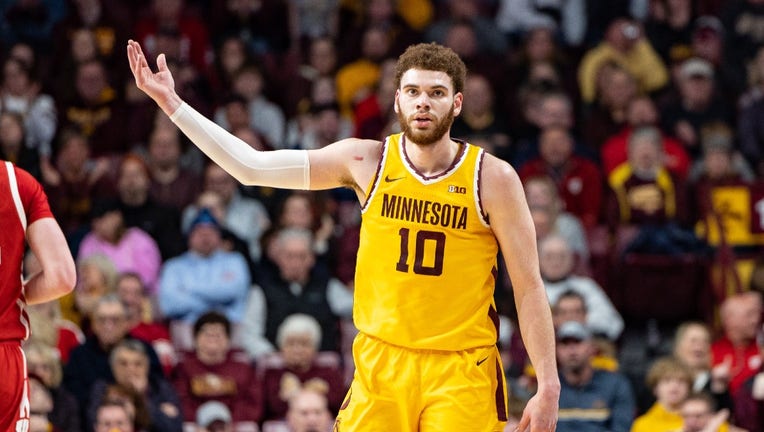 article
MINNEAPOLIS (FOX 9) - The University of Minnesota men's basketball team has had four players leave the program since finishing year two under Ben Johnson 9-22.
Thursday, forward Jamison Battle and guard Ta'Lon Cooper made official their decisions to enter the NCAA transfer portal. In the days after a loss to Maryland in the Big Ten Tournament, freshman guard Jaden Henley and sophomore center Treyton Thompson announced their intentions to lead the program.
Johnson was ready for all four of these departures. Battle and Cooper plan to pursue professional opportunities, and participated in Senior Day at Williams Arena. Neither were expected back next season. Henley is close friends with Dennis Evans, a 5-star recruit who requested and received a release from his letter of intent for next season. The writing was on the wall for Henley, despite playing in every game and starting 18. Thompson barely saw the floor this season, even when Johnson and the Gophers were down to as few as seven available players. It became clear Johnson didn't see Thompson as a fit.
The Gophers' fan base is unsettled as Johnson is now 22-39 in two seasons, and 6-33 in Big Ten play. The numbers are glaring, but it's time to take a breath and let Johnson run his program.
Despite Henley leaving, the Gophers have a talented freshmen corps in Pharrel Payne, Braeden Carrington and Joshua Ola-Joseph returning. Their top scorer and rebounder, Dawson Garcia, is back next season. 
They should get Parker Fox and Isaiah Ihnen back healthy, and Kadyn Betts redshirted. Johnson said before Ihnen suffered his second knee injury that he would potentially start at the No. 2 guard. Fox is a former Division II All-American, coveted by programs across the country before choosing to come home.
Johnson has one incoming freshman in Cam Christie, one of the top players in Illinois. What Johnson must do via the transfer portal is improve guard play. The Gophers need at least two guards, one that can run an offense and another that can score.
The Gophers failed to be competitive for a majority of Big Ten play because they went long stretches without scoring, had turnovers at crucial times and were among the worst free-throw shooting teams in the country.
Nobody wants to hear it, but there must be patience with Johnson as he builds the Gophers his way. Recruiting has changed with the transfer portal and NIL. The Gophers need to be, at minimum, a bubble NCAA Tournament team next year. If they finish in the bottom of the Big Ten for a third straight season, then we can start talking about making a change.