Gophers: Jaden Henley, Treyton Thompson enter NCAA transfer portal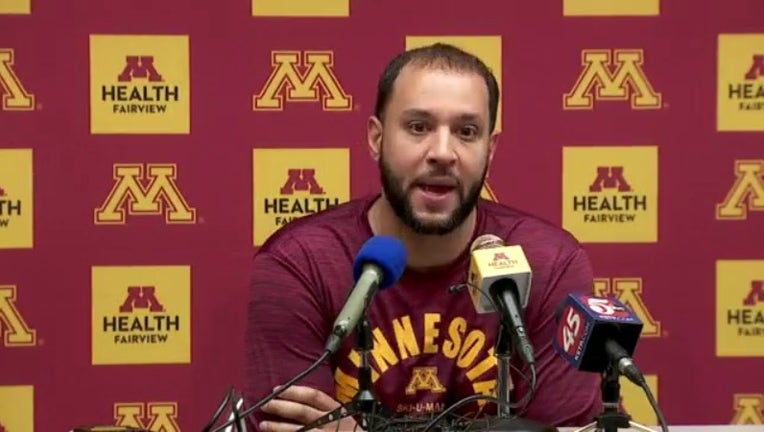 article
MINNEAPOLIS (FOX 9) - It was a tough winter for the University of Minnesota men's basketball team as the Gophers finished just 9-22, and 2-17 in Big Ten play.
Ben Johnson's roster will look different next season, and that became official on Monday. Freshman guard Jaden Henley, and sophomore center Treyton Thompson entered the NCAA transfer portal.
Henley played in all 31 games and started 18, averaging 5.3 points, 2.2 rebounds and 1.2 assists per game. Henley scored in double figures five times, three times over Minnesota's last six games and he had 14 points in a Big Ten Tournament win over Nebraska. But the writing was probably on the wall for Henley at Minnesota when his close friend, Dennis Evans, asked for a release from his letter of intent with the Gophers.
Evans on Sunday gave his commitment to Louisville, which went just 4-28 this season.
Also on Monday, Thompson officially left his hometown program. The Alexandria native never got a chance to prove himself in Johnson's system, averaging 2.1 points and 2.4 rebounds in 20 games this season, including eight starts. Thompson rarely saw the floor during the back half of the season, even with the Gophers depleted by injuries and down to as few as seven available players.
His best game with the Gophers came during his freshman year, scoring 10 points and grabbing six rebounds, playing all 40 minutes in a win over Rutgers.
Henley and Thompson likely won't be the only departures, either. Ta'Lon Cooper and Jamison Battle each participated in Senior Day, and Taurus Samuels is out of eligibility. Battle is expected to pursue professional opportunities.
The Gophers' core players expected to return include Pharrel Payne, Dawson Garcia, Joshua Ola-Joseph, Braeden Carrington, Parker Fox and Isaiah Ihnen. Kadyn Betts should also be back after redshirting this season.