Gophers fall at Michigan on buzzer-beater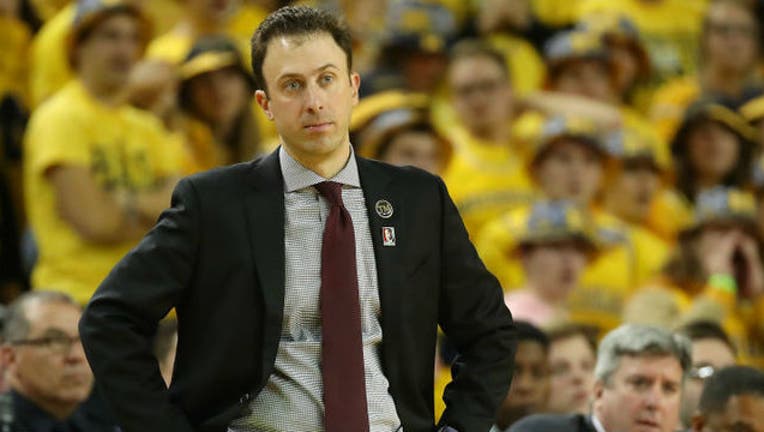 MINNEAPOLIS (FOX 9) - Did Charles Matthews beat the shot clock, or didn't he?
That's the question left for the Gophers basketball team after a crushing 59-57 loss at Michigan Tuesday night. Minnesota fought back from being down as many as 13 points in the second half and trailing by 10 in the final five minutes.
But the Gophers went on a 10-0 run, capped by Gabe Kalscheur's 3-pointer with 30.9 seconds left, to tie the game 57-57. On Michigan's final possession, Eric Curry blocked Iggy Brazdeikis's shot in the lane. It fell to a waiting Matthews, who took one dribble and made a baseline jumper from about 12 feet as the buzzer sounded. Wolverines win, 59-57.
The only problem? Michigan's possession started with 30.9 seconds left on the regulation clock. Matthews' shot appeared to leave his hands with about 0.8 seconds left, which should be a shot clock violation. At the very least, the Gophers should've gotten possession with 0.8 seconds left.
"It could go either way. I'm not going to say it was clear-cut in his hands and I'm not going to say it was clear-cut not in his hands. It was really, really close," Gophers coach Richard Pitino told Big Ten Network after the game. "At the end of the day, we played really good defense. We've got to come up with that loose ball. It kind of bounced of Eric's hands. I thought Eric made a good rotation. It landed in Matthews' hands and he made a tough shot."
The Gophers had a great chance for what would've been their biggest win of the season, on the road against the No. 5-ranked team in the country. Despite Jordan Murphy and Daniel Oturu sidelined in the first half, both with two fouls, the Gophers had a 31-28 lead at the half.
The Wolverines went on a 23-3 run in the second half to seemingly take control, leading 52-39 at one point. They led 57-47 with about five minutes remaining before the Gophers made their final push. Kalscheur, who finished 11 points, hit a game-tying shot with 30.9 seconds left before Matthews hit the game-winner.
The Gophers were plagued by 16 turnovers in the game, nine combined from Murphy and Isaiah Washington. They also went nearly seven minutes without a field goal in the second half, when the Wolverines got out to a double-digit lead.
The Gophers had to feel after like they let one slip away. They limited Michigan to 33.9 percent shooting from the field, including just 3-of-22 from three-point range, and still lost. It was also a chance to hand Michigan its second straight loss after a 17-0 start.
The fact they got the game tied with 30 seconds left was an accomplishment in itself.
"I thought our guys showed really, really good poise on the road versus a very good team," Pitino said. "Unfortunately breaks sometimes don't go your way, it didn't go our way tonight."
Murphy led the Gophers with 15 points and 11 rebounds. Amir Coffey and Kalscheur added 11 each.
Brazdeikis led Michigan with 18 points and 11 rebounds. Jon Teske added 15 points.
The Gophers (14-5, 4-4) host Iowa Sunday and Illinois next Wednesday, needing to protect their home court to stay in the upper half of the Big Ten at the midway point of the season.