Former Minnesota Vikings owner Red McCombs dies at 95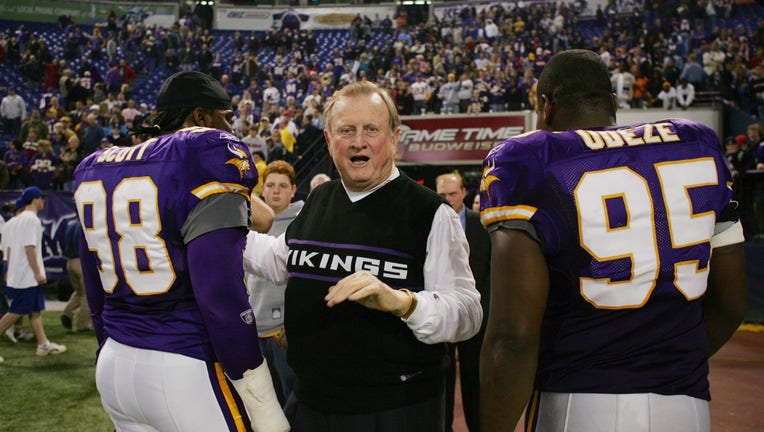 article
MINNEAPOLIS (FOX 9) - Former Minnesota Vikings owner Red McCombs, famous for his "Purple Pride" phrase, has died.
McCombs passed away peacefully at his home on Monday. He was 95 years old.
McCombs was the owner of the Vikings from 1998 to 2005. He also previously owned the San Antonio Spurs and Denver Nuggets. In McCombs' first season, also Randy Moss's rookie year, the Vikings went to the NFC title game. It was one of two title games during McCombs' tenure.
He bought the Vikings in 1998 for $250 million. He sold it to the Wilf family, led by current owners Mark and Zygi Wilf, for $625 million. McCombs also led several efforts to replace the Metrodome. He also dismissed Dennis Green, and replaced him with Mike Tice.
The Vikings released a statement on Monday on McCombs' death.
"The Minnesota Vikings are saddened by the passing of former team owner Red McCombs. Red embodied his famous 'Purple Pride' phrase and remained a staunch Vikings fan after passing the torch to the Wilf family in 2005. While Red had a clear passion for sports, it was evident what he loved the most were his children and grandchildren. Our thoughts and prayers are with the McCombs family during this difficult time. We will be forever grateful for Red and Charline's contributions to the Vikings."
The Vikings went 64-48 during McCombs' tenure as owner, won two division titles and got to the playoffs in four of his seven seasons.