Chris Finch: Timberwolves Karl-Anthony Towns returns to 'live activity'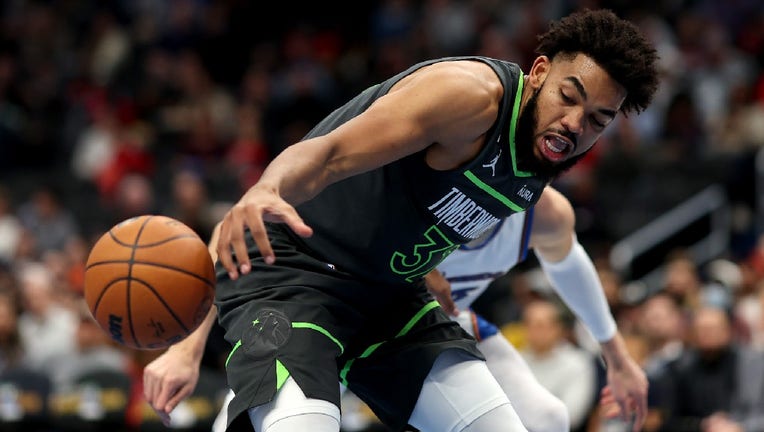 article
MINNEAPOLIS (FOX 9) - For the first time since last November, Minnesota Timberwolves forward Karl-Anthony Towns was back on the basketball court Wednesday.
Timberwolves coach Chris Finch told KFAN Radio Wednesday morning Towns would get "live activity" at the team's practice. Finch was asked if Towns is getting closer to returning.
"Yeah, I think we are. I think today he's going to actually have some live activity on the floor, which is the first time in forever. That'll be some controlled live action on the floor for him," Finch said.
Towns has missed 46 straight games with a right calf injury, and has now been out 100 straight days since going down in late November in a game against the Washington Wizards. Originally labeled a four-to-six-week injury, Towns has now been out more than three months.
Towns later revealed through a Twitch stream that he suffered a Grade 3 calf strain, the most sever, and didn't know where the original time frame came from. Finch said before Tuesday's loss to the Philadelphia 76ers that Towns was doing "some basketball activities," but there still wasn't a timetable for his return. Finch was hopeful Towns would make a return before the end of the regular season.  
The Timberwolves are seventh in the Western Conference at 34-33, with 15 regular season games to play. They need to finish in the top six to avoid a play-in series, and are three games out of the No. 4 spot.