Candice Wiggins claims she was bullied in WNBA for being straight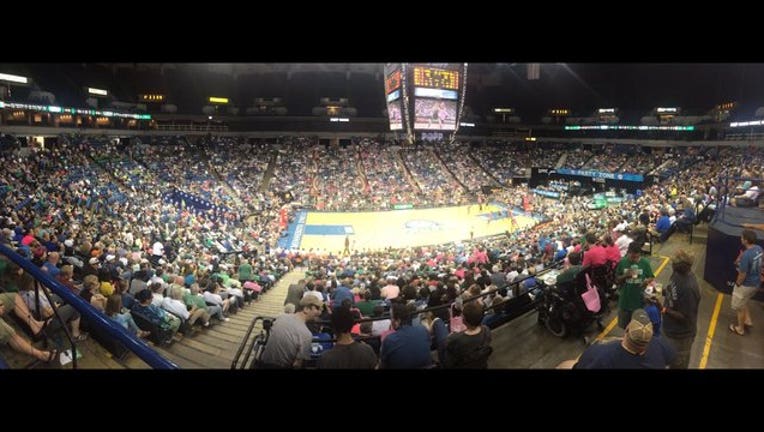 (KMSP) - Candice Wiggins says "98 percent of the women in the WNBA are gay women" and claims she was bullied from the beginning of her pro career with the Minnesota Lynx. The comments came in a new interview with the San Diego Union-Tribune.
Wiggins was the No. 3 overall pick in the 2008 WNBA Draft and won the WNBA Title with the Lynx in 2011.  She retired last March, but said she would have played 2 more seasons if it weren't for the league's "toxic" environment toward straight women.
"Me being heterosexual and straight, and being vocal in my identity as a straight woman was huge," Wiggins told the newspaper. "I would say 98 percent of the women in the WNBA are gay women. It was a conformist type of place. There was a whole different set of rules they (the other players) could apply."
"People were deliberately trying to hurt me all of the time. I had never been called the B-word so many times in my life than I was in my rookie season. I'd never been thrown to the ground so much. The message was: 'We want you to know we don't like you.'"
WNBA players' union president Nneka Ogwumike released a statement on Wiggins' remarks to VICE Sports:
"Our union is only as strong as our loyalty to and support for one another. What is key to that loyalty and support is our commitment to diversity and inclusion. As a union, we should and we will continue to celebrate the diversity that makes us special and lead by example. We must respect the rights of those we don't agree with when they speak their mind. Whether one agrees or disagrees with the comments made recently by a former player or whether one has seen or experienced anything like what she has described, anything that impacts an inclusive culture should be taken seriously."