As PJ Fleck and Les Miles reports fly, Minnesota waits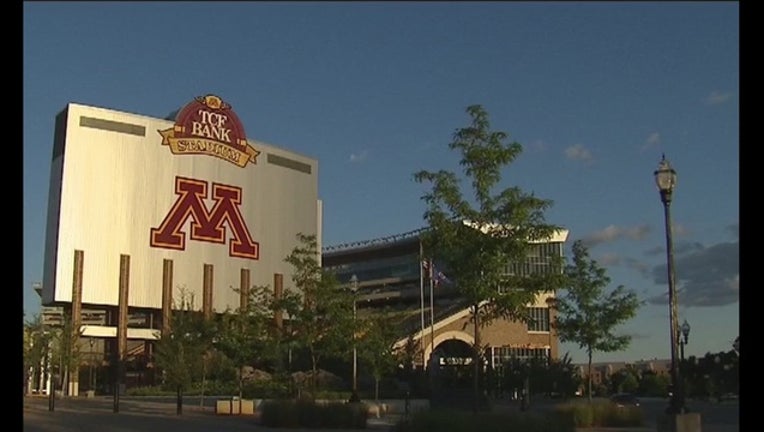 article
MINNEAPOLIS (KMSP) - It's a waiting game for the next Gophers football coach on the University of Minnesota campus. We can say with 100 percent certainty athletic director Mark Coyle and his top assistant have not been into their offices Thursday, presumably out meeting with prospective coaches to replace Tracy Claeys.
One name seems to top the list: Western Michigan's PJ Fleck. The 36-year-old hot coaching commodity met with officials from the University of Minnesota in Chicago on Wednesday.
Reports have suggested that Coyle and university president Eric Kaler were part of those discussions. Less clear is whether Minnesota presented a formal contract offer.
Coyle said shortly after firing Claeys on Tuesday that he would move quickly to find the Gophers' next head coach. But he did caution that no matter how fast the process unfolded, it would feel like an eternity.
One other name to keep an eye on is former LSU head coach Les Miles. Reports surfaced late Thursday that he has actually flown into the Twin Cities to meet with Minnesota administrators -- something Fox 9 has not independently confirmed.
Job opening officially posted
The University of Minnesota officially posted the Football Head Coach job on its website Thursday. They school also posted the jobs for Football Assistant Coaches – All Positions.
The decision to fire Claeys
Claeys was fired on Tuesday, Jan. 3. The coach had been on a very hot seat for the last month after voicing support for his team during a 2-day boycott. That boycott was in response to the indefinite suspensions of 10 members of the football team connected to an alleged early season sexual assault.
Claeys had said earlier that his support for his student-athletes might cost him his job. In the end, apparently it did, as pressure grew from women's rights groups and other victim advocates outraged by Claeys' public stance.
Coyle said the decision to fire Claeys did not come from one specific incident, such as the coach's tweet in support of the team's boycott, but rather it was part of an overall evaluation.