Andrew Wiggins drills game winning buzzer beater against Suns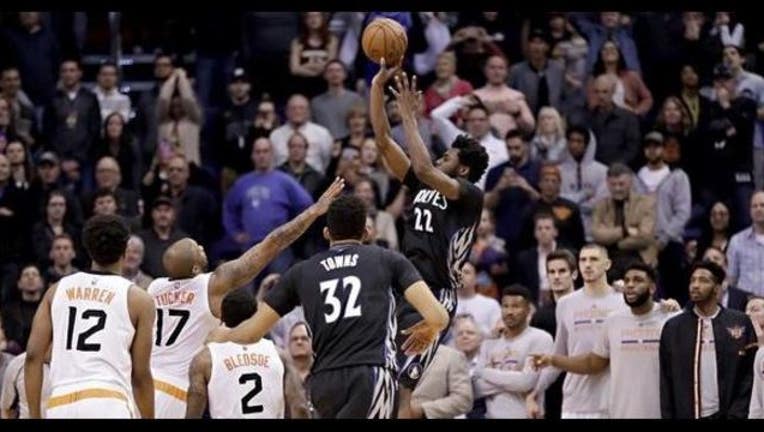 article
PHOENIX, Ariz. (KMSP) - Andrew Wiggins made a game winning buzzer beater against the Phoenix Suns Tuesday night.
The Timberwolves trailed by one point with 6.3 seconds left. Wiggins hit a jump shot over P.J. Tucker to give the Timberwolves a 112-111 victory at Phoenix. The Timberwolves have won three games in a row.
Wiggins, 21, is the youngest player with a buzzer-beater this season.
According to ESPN stats, Wiggins scored the first buzzer-beater since Luke Ridnour on February 22, 2012.