Adrian Peterson practices with Vikings, 'designated for return'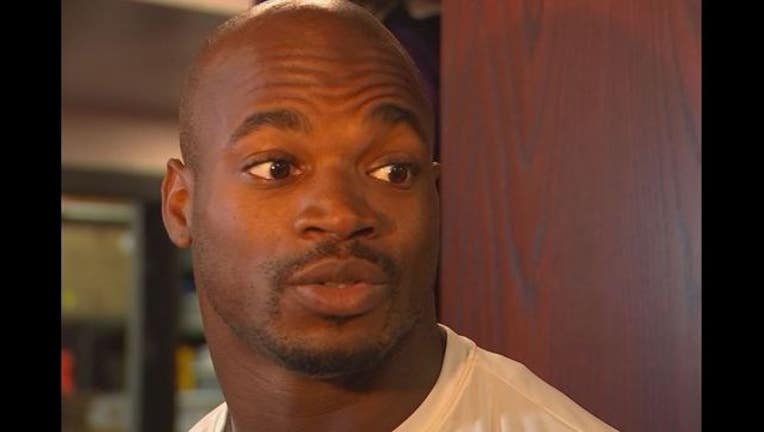 article
EDEN PRAIRIE, Minn. (KMSP) - Adrian Peterson returned to practice with the Minnesota Vikings on Wednesday and participated in a morning walk-through session. Peterson has officially been "designated for return" from injured reserve.
The Vikings still have the option to bring one player back to the 53-man roster, and this is a good sign that Peterson could return to game action before the end of the season. The Vikings have a 3-week window to evaluate how Peterson practices before determining his roster status.
Peterson has been recovering from surgery on a torn meniscus he suffered against Green Bay in Week 2. He had 50 yards on 31 carries in the first two weeks of the season before suffering his knee injury against the Packers on Sunday Night Football. 
Peterson underwent surgery for a full meniscus repair on Sept. 22 – a procedure with a typical recovery period of 3 to 4 months. P
Peterson ran sprints at Winter Park earlier this month and hinted at a return, but said the Vikings' playoff chances would factor in his decision.
"Obviously, if we lose two games, we're out. So we'll just play it by ear," Peterson said.
Playoff picture: The Vikings (7-6) trail the New York Giants, Tampa Bay Buccaneers and Washington Redskins in the NFC Wild Card race. The Vikings need at least 2 wins in their final 3 games against the Indianapolis Colts, Green Bay Packers and Chicago Bears, and still need the Bucs to lose twice and Redskins to lose once to avoid unfavorable tiebreakers.
NFL's injured reserve-designated for return policy: A player whom the club wishes to designate for return is permitted to return to practice for a period not to exceed 21 days. The club is required to notify the League office that the player has been "Designated For Return" on the first day the player begins to practice.