Here are the 50 worst US cities for bed bugs, according to Orkin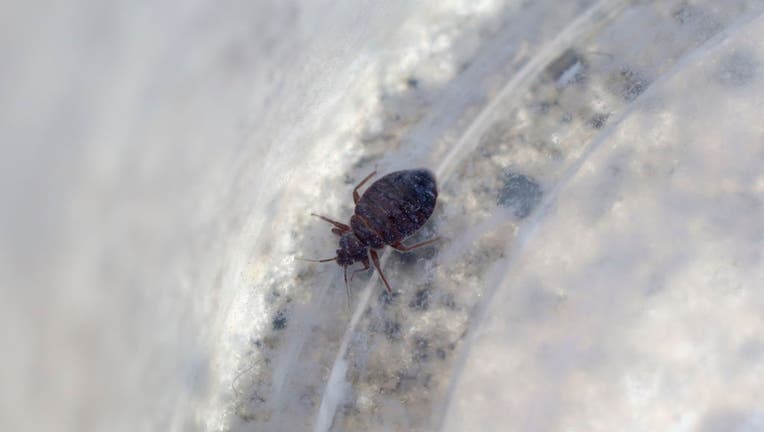 article
ATLANTA - The Windy City couldn't blow away the bed bugs in 2022, according to pest control company Orkin, which shared its list of the top 50 worst U.S. cities for bed bugs. 
Chicago was ranked No. 1 for the third year in a row. New York City and Philadelphia landed the second and third spots in the ranking, followed by Cleveland and Los Angeles. 
Orkin's Top 50 Bed Bug Cities List is based on data from the metro areas where Orkin performed the most bed bug treatments between Dec. 1, 2021, and Nov. 30, 2022. The ranking includes both residential and commercial treatments.
Los Angeles had the largest jump in this year's list, moving up seven spots into the top five, while Cleveland (#4) and Raleigh (#20) each moved up the list by four spots, the company said.
"Bed bugs are extremely resilient, making them difficult to control," Ben Hottel, Orkin entomologist, said in a statement. "Contrary to popular belief, bed bugs are visible to the naked eye, but are excellent at hiding."
As Americans begin to book travel plans for 2023, Orkin said it is "critical" for individuals to know how to identify and thoroughly check for bed bugs in hotel rooms and elsewhere. 
The worst U.S. cities for bed bugs, ranked by Orkin
Chicago
New York (+1)
Philadelphia (-1)
Cleveland-Akron, OH (+4)
Los Angeles (+7)
Detroit (-2)
Indianapolis (-1)
Baltimore (-3)
Washington, D.C. (-2)
Columbus, OH (-1)
Champaign, IL (+2)
Grand Rapids, MI (-1)
Cincinnati (-3)
Charlotte (+1)
Denver (+2)
Atlanta (-2)
Dallas-Ft. Worth (-1)
Pittsburgh (+2)
Charleston, W.V. (+3)
Raleigh-Durham (+4)
Flint, MI (+2)
San Francisco (-3)
Norfolk, VA (+2)
Greenville, SC (-3)
St. Louis (-7)
Richmond, VA
Youngstown (+10)
South Bend, IN (+5)
Buffalo, NY (-1)
Knoxville (-1)
Cedar Rapids, IA (-1)
Omaha, NE (-5)
Nashville (+1)
Dayton, OH (-2)
Ft. Wayne, IN (+1)
Harrisburg (+6)
Davenport (-2)
Toledo (-7)
Seattle (+5)
Milwaukee (-2)
Tampa (-1)
Lansing, MI (+6)
Greensboro, N.C.
Houston (-3)
Miami (-6)
Lexington, KY (+1)
Orlando (-1)
Peoria (-3)
Louisville, KY (-3)
Lincoln, NE
How to identify and prevent bed bugs at home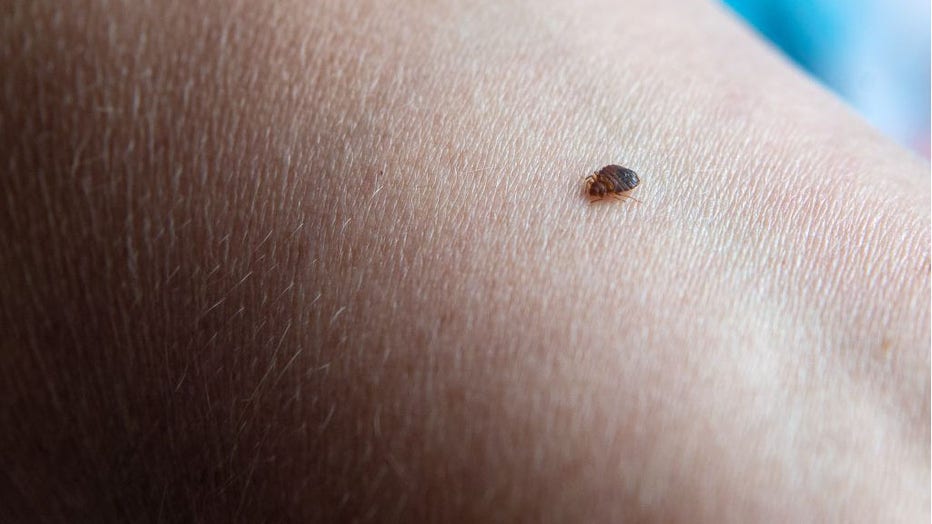 FILE - A bed bug is pictured on an arm. (Photo by Sina Schuldt/picture alliance via Getty Images)
Bed bugs are typically 3/16 inch long and red to dark brown, according to the Atlanta-based Orkin. 
"They're mostly nocturnal insects that come out of hiding to take blood meals from sleeping humans," the pest control company stated. "These pests are hematophagous, which means blood is their only food source." 
Bed bugs are also known for their rapid population growth, with females depositing one to five eggs a day and up to 200 to 500 eggs in their lifetime. 
They can easily cling to items like purses, luggage, and other belongings, allowing them to spread more easily. To make matters worse, the pests can survive for several months while waiting for their next blood meal, so they're likely to emerge when a food source — such as humans or animals — becomes available.
Orkin recommends that homeowners inspect their residences for signs of bed bugs regularly, including mattress tags and seams, and behind baseboards, headboards, electrical outlets, and picture frames.
"Inspect when you move in, after a trip, when a service worker visits or after guests stay overnight," the pest control company suggested.
Individuals should also decrease clutter in the home to make them easier to spot and be sure to examine any secondhand furniture being bringing it inside.
Bed bug prevention while traveling
People concerned about bed bugs should also be aware of the signs while traveling. Orkin recommends the acronym S.L.E.E.P. when inspecting for pests during a trip:
Survey the hotel room for signs of an infestation, including tiny, ink-colored stains on mattress seams, in soft furniture, and behind headboards, Orkin said.
Lift and look in bed bug hiding spots like the mattress, box spring, and other furniture, as well as behind baseboards, pictures, and even torn wallpaper.
Elevate luggage away from the bed and wall, the company said — noting how the safest places are in the bathroom or on counters.
Examine luggage carefully while repacking and once returning home from a trip. Orkin recommends storing luggage away from the bed.
Place all dryer-safe clothing from your luggage in the dryer for at least 30-45 minutes at the highest setting after you return home.
Orkin entomologist said that while travelers should be aware of bed bug infestations at hotels, there are other areas to note as well.
"Taxis, buses, and airplanes are also common bed bug hiding places, allowing these pests an opportunity to hitch a ride with unsuspecting travelers," Hottel said in a statement. "Examining clothing and luggage regularly while traveling can help to catch a bed bug infestation in the early stages."
This story was reported from Cincinnati.