Woman claims McDonald's Happy Meal hasn't spoiled in six years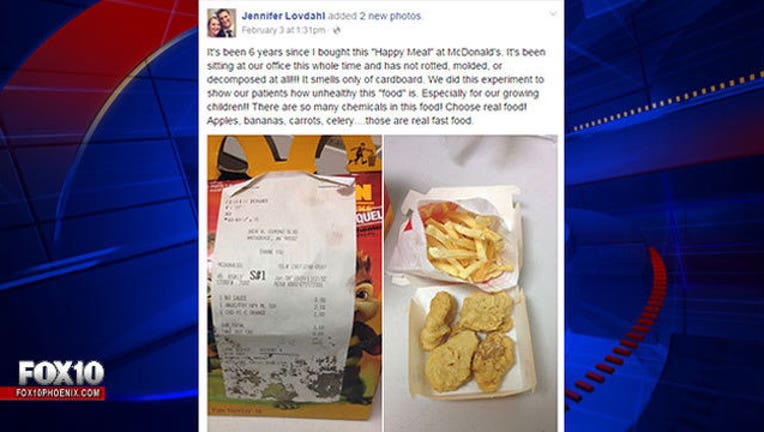 article
ANCHORAGE, Alaska (KSAZ) - A woman claims that a McDonald's Happy Meal that she bought over six years ago still shows no signs of being rotted or molded.
In a Facebook post, Jennifer Lovdahl says she bought the Happy Meal on January 8, 2010 as part of an experiment to show that people should choose "real food."
Lovdahl also says the Happy Meal shows no signs of being rotted, molded or decomposed.
The Facebook post has been shared over 250,000 times.