Wells Fargo can keep rooftop signs near U.S. Bank Stadium, for now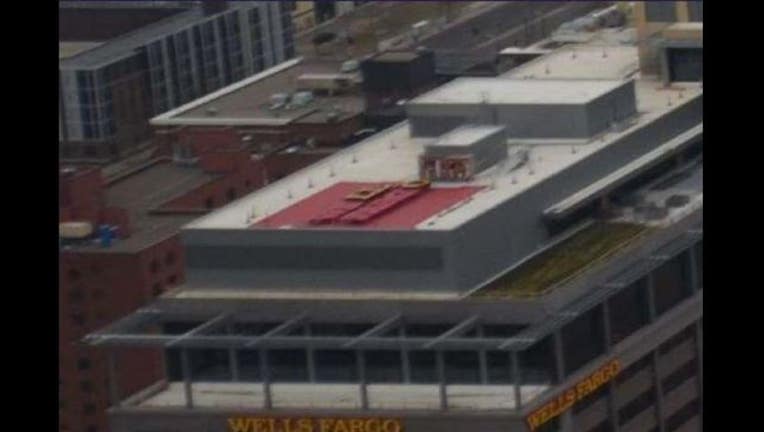 article
MINNEAPOLIS (KMSP) - A federal judge ruled Thursday that Wells Fargo can keep the rooftop signs on its new Downtown East towers, near U.S. Bank Stadium. The Minnesota Vikings took the bank to court, fearing the signs would "photobomb" aerial images of the new stadium, like those from a blimp.
U.S. District Judge Donovan Frank said Wells Fargo can keep its 58-foot by 5-foot illuminated signs for now, but said the Vikings still have a chance of getting the signs removed.
The Vikings said the large, slightly-raised, glowing signs violated terms of their agreement with Ryan Companies and Wells Fargo. which allowed the bank to paint logos on the rooftops of its Downtown East towers.
Vikings statement
"We respect the Court's ruling today and appreciate Judge Frank's consideration of our Motion. We are confident in our legal position. The Vikings and Wells Fargo had a written agreement that Wells Fargo violated with its installation of mounted rooftop signage. Following this temporary injunction ruling, we intend to pursue the final Court decision, and we look forward to obtaining a decision that requires Wells Fargo to comply with the original agreed upon contract terms."
PREVIOUS COVERAGE - Vikings vs Wells Fargo 'photobomb' lawsuit in federal court