WATCH: Man burst into tears after receiving surprise Rose Bowl tickets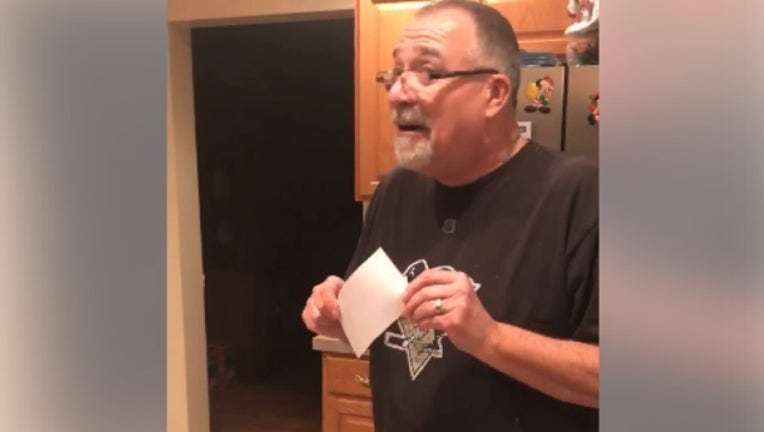 article
PENNSYLVANIA - A Facebook video of a man bursting into tears after his wife surprised him with Rose Bowl tickets has gone viral.
Emily Yockey posted the video showing the unsuspecting man opening a box to find a bowl of roses. Inside was an envelope containing two tickets to Penn State's game against University of California.
When he realized what was happening, he was overcome with emotions.
"How did you get the money for this, honey, we don't have the money for this," he said.
The video has been viewed on Facebook over 14,000 times.
NEXT ARTICLE: Three doctors save the arm of 'Jesus'