Vintage 'Dukes of Hazzard' car crashes in Missouri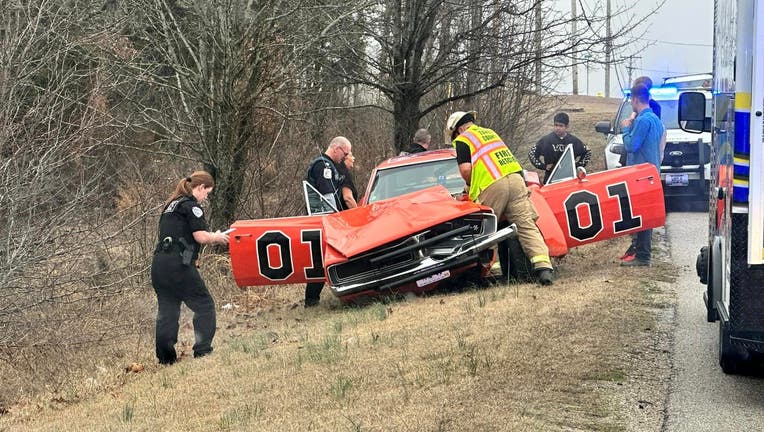 article
TANEY COUNTY, Mo. - A driver learned the hard way that life can't always imitate art.
Authorities in Missouri said the vintage car used in the iconic "Dukes of Hazzard" television show crashed Sunday afternoon along Highway 165.
The driver and the passenger were taken to a local hospital.
RELATED: Cars are being stolen from car washes, police warn
"After an investigation on scene, it was determined the driver of the vehicle was traveling too fast for the road conditions and lost control of the vehicle he was operating," Hollister Police Chief Preston Schmidt told the Springfield News-Leader.
"The Dukes of Hazzard" was a television action comedy show that ran from 1979 to 1985. The top– rated show centered around the lives of two male and one female cousins and their escapades around rural Georgia with friends.
Their getaway car– dubbed "General Lee"-- also became the star of the show. Hundreds were used in the show's original taping and more than two dozen were made for the 2005 remake.
This story was reported from Los Angeles.