Video: Ohio school bus driver called a 'hero' after saving student from passing car
A school bus driver in Ohio is being praised as a hero after video shows her saving a student from being hit by a passing car. 
The woman's heroic actions were captured in a video shared by Tecumseh Local Schools on Facebook on Thursday, Feb. 23. The school district is located in New Carlisle, Ohio, about 20 miles northeast of Dayton. 
The video shows the school bus stopping to drop a student off. But before the young man exits the bus, the driver notices an oncoming vehicle attempting to pass the bus on the right.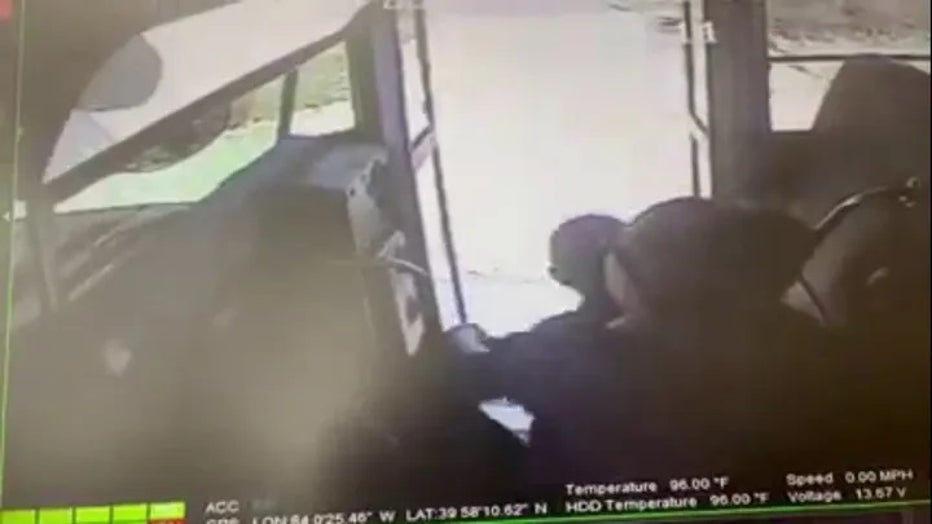 A school bus driver with Tecumseh Local Schools pulled a student to safety as he was about to exit the bus and be hit by an oncoming vehicle. (Tecumseh Local Schools)
"Whoa, wait, wait, no! No! Stay! Stay!" the driver yells as she grabs the student by his backpack and jerks him back from the door. 
The passing car slows to a stop next to the parked school bus, with the lucky student still onboard and safe. 
Tecumseh Local Schools shared the video with permission from the student's parent to "spread bus safety awareness and celebrate the driver's actions." 
A DOG AND HIS SOLDIER: LIEUTENANT'S PRAYERS ANSWERED AFTER BELOVED PUP HE BONDED WITH OVERSEAS IS RESCUED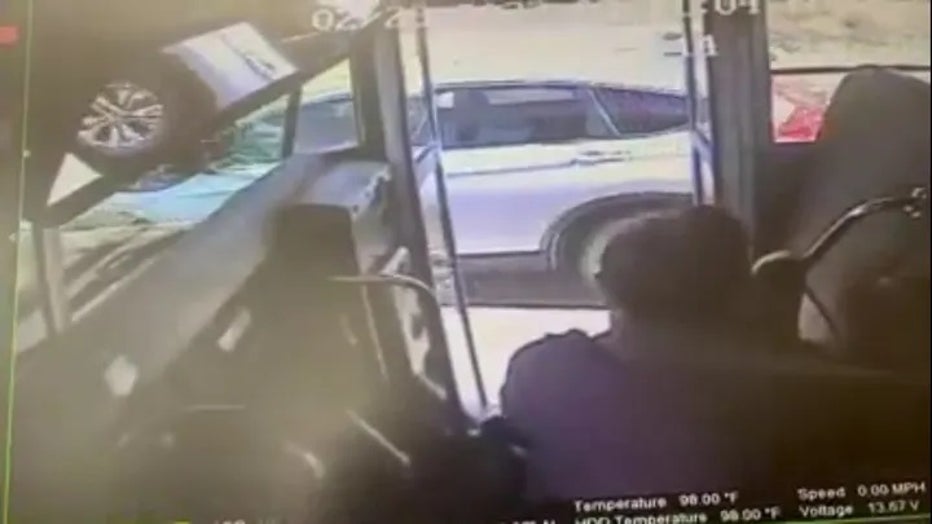 Tecumseh Local Schools hailed the bus driver as a hero after she pulled a student to safety. (Tecumseh Local Schools)
"We are feeling very grateful this evening for the alertness and quick actions of one of our amazing bus drivers," the school district wrote on Facebook.
The district urged viewers to be cognizant of school buses on the road and to never pass them when they are stopped. 
"Today our HERO drove a big, yellow school bus!" the school said.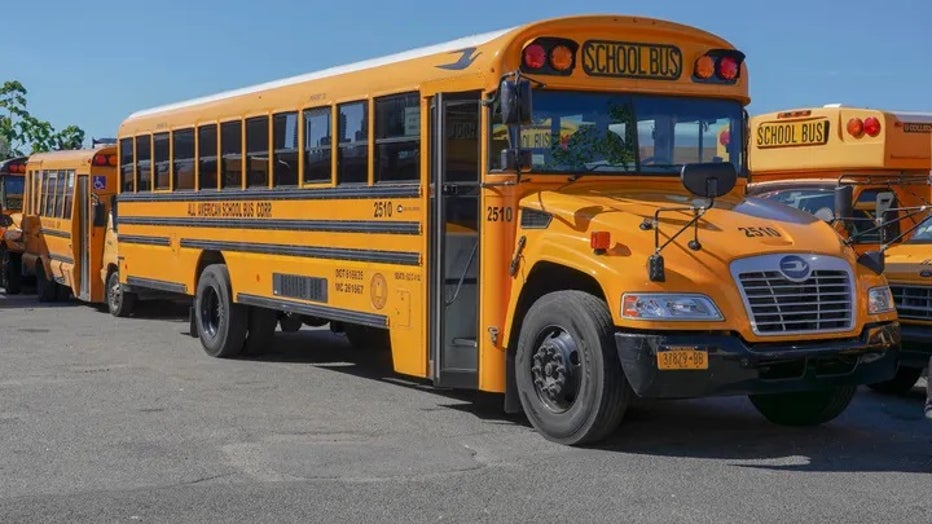 Yellow school buses seen in a parking lot. (Ron Adar/SOPA Images/LightRocket via Getty Images)
Several members of the student's family commented below the post to express their gratefulness for the driver. 
"This woman is OUR FAMILY HERO tonight as this was my nephew," wrote Amy Mendenhall. "Thank you for being so aware and protecting these children. We truly appreciate and are grateful for you." 
CLICK HERE TO GET THE FOX NEWS APP
"God bless her, our grandson, so scary to see, definitely had her eyes out for his safety," the boy's grandmother, Judy Mendenhall, wrote. "Not enough thanks can be expressed to her for being observant and quickly stopping him. God was watching and praise her awesomeness, it is beyond deserved."