VIDEO: 92-year-old Wisconsin driver slams into 9 cars in parking lot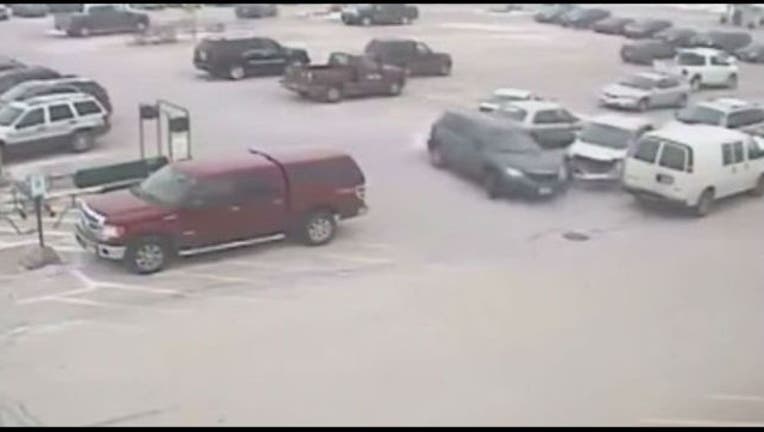 article
Last Friday afternoon, 92-year-old Russell Kerr was trying to pull out of the parking lot at the Mayville, Wisc. Piggly Wiggly when something went terribly wrong.
Kerr suddenly accelerated forward, slamming into a parked car. He then backed up equally quickly into another vehicle. There was more where that came from -- he ended up hitting nine cars in all.
Watch the video for yourself at the top of this post.
Kerr told authorities his foot got stuck on the accelerator. He then panicked and lost control of his vehicle.
According to local reports, police don't have the power to take Kerr's license, but the Wisconsin DMV may ask him to take another driver's test.
If the video is any indication, the instructor along with him for the parking part of the exam may want to wear a helmet.