VIDEO: 6-year-old maturely asks mom to get along with her father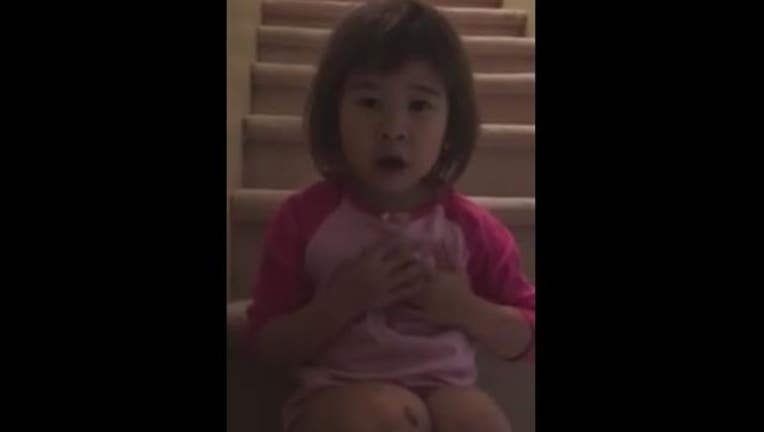 article
(KMSP) - A video of a sweet 6-year-old girl maturely asking her mother to get along with her father has been viewed more than 10 million times since being posted on Facebook last week. Cherish Sherry, from Canada, said her daughter Tiana expressed her concerns after she got in a fight with the young girl's father.
"Mom, are you ready to be his friend?" Tiana asks. "I just want everyone to be friends. If I can be nice, I think all of us can be nice too. I'm trying to do my best in my heart, nothing else than that. I want you mom, my dad, everyone to be friends. I want everyone to be smiling."
In addition to giving advice to her mom, Tiana also some sweet words of wisdom that everyone could use.
"If we live in a world where everyone's being mean, everyone's being a monster, in the future, if there's just a little bit of persons, we we will eat them, and then no one will be here -- only the monsters in our place. We need everyone to be a persons, everyone, including me, and my mom, everyone. I just want everything to be settled down, nothing else. I just want everything to be good as possible."