Vehicle fire on northbound I-35E near Forest Lake causes traffic delays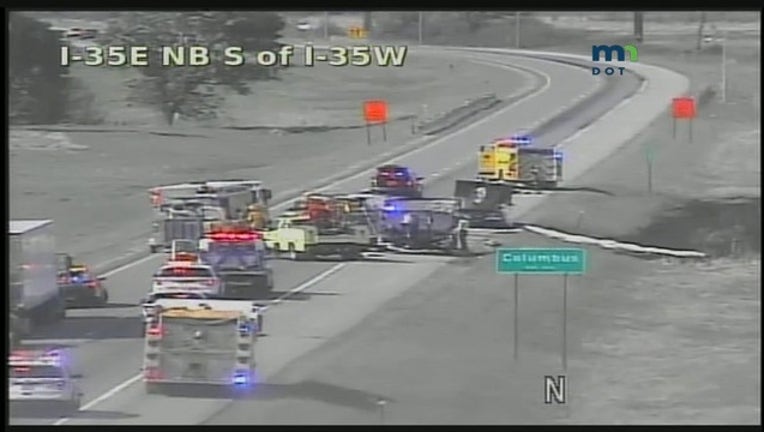 FOREST LAKE, Minn. (KMSP) - Travelers can expect a major traffic delay heading northbound near Forest Lake after a vehicle fire briefly closed a section of I-35E.
According to Minneapolis State Patrol, the vehicle fire happened around 3:30 p.m. just south of the highway split. The driver told officials he heard a "pop" and immediately saw black smoke coming out from under the hood. Before the fire consumed his truck, he got out safely with his dogs and was able to unhook his boat.
After about an hour, officials were able to reopen one lane of traffic. Both lanes should now be open.
The fire spread to the nearby grass, which firefighters put out.