UW-Madison student from Edina, Minn., faces 15 sexual assault charges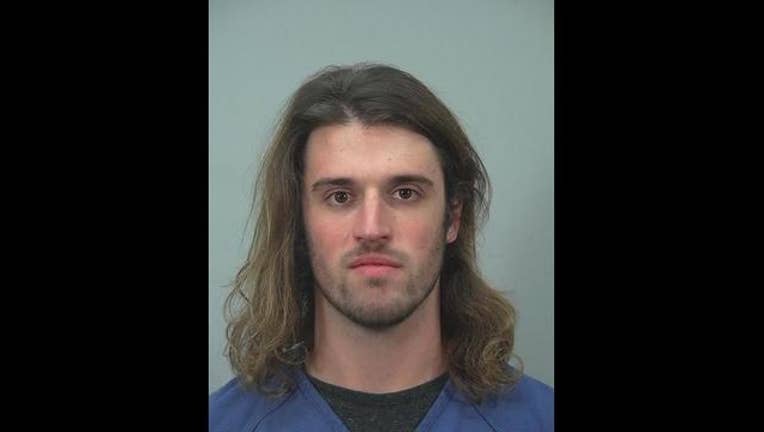 MADISON, Wis. (KMSP) - A University of Wisconsin-Madison student, from Edina, Minnesota, is facing at least 15 counts of sexual assault.
According to an incident report, Alec R. Cook, 20, was arrested on Oct. 12 for second degree sexual assault where he allegedly attacked a 20-year-old woman in his apartment.
Since the report, multiple women have come forward. One victim, told police she was sexually assaulted by Cook in a downtown apartment in February of this year, while another also reported being sexually assaulted by Cook in a different downtown apartment last year.
Last week, a woman reported that she was touched inappropriately by Cook on at least 15 different occasions in class during the 2016 spring semester.
Police say they've been in contact with additional victims who say they were also sexually assaulted by Cook. Investigations are ongoing and more charges could be filed later this week.
UW-Madison police say the latest allegations have been referred to the Dane County District Attorney's Office.
Cook is scheduled for a bail hearing on Tuesday. He's been suspended from the university and banned from all university property.
The Dean of Students at UW-Madison, released this statement,
"Sexual violence is unacceptable in our campus and community. As dean of students, I'm absolutely committed to the safety and well-being of our students, as well as transparency and communication about these topics.
There has been a great deal of media coverage regarding a UW–Madison student who has been charged with multiple counts of sexual assault. This is a serious case and the university is responding.
Public reports indicate that the student has been arrested and, as part of his bail conditions, is prohibited from being on campus. Based on the severity of the allegations and the potential impact on the campus community, the university is disclosing that this student is under emergency suspension from the institution. The Division of Student Life, UWPD and other campus units are assisting the Madison Police Department in this investigation.
We are committed to providing supportive and prompt responses to students who have experienced sexual assault.  Students have many options and services available to them on and off campus, including mental health counseling, victim advocacy, off-campus legal assistance, and access to the criminal and campus disciplinary systems.
Services are available to victims regardless of their choice to report the incident and several are available at no charge. Students can report to UW–Madison by contacting the Title IX Coordinator, The Dean of Students Office, and, for those who wish to also report to law enforcement, can contact the University of Wisconsin–Madison Police Department. Students may seek out a wide variety of confidential services such as medical, mental health and victim advocacy support; on campus and in the community.
For more information on resources and reporting options, visit www.uhs.wisc.edu/assault. I pledge that all reports made to UW–Madison will be taken seriously and investigated thoroughly.
Lori Berquam
Dean of Students and Vice Provost for Student Life"