USS Arizona Memorial at Pearl Harbor closed indefinitely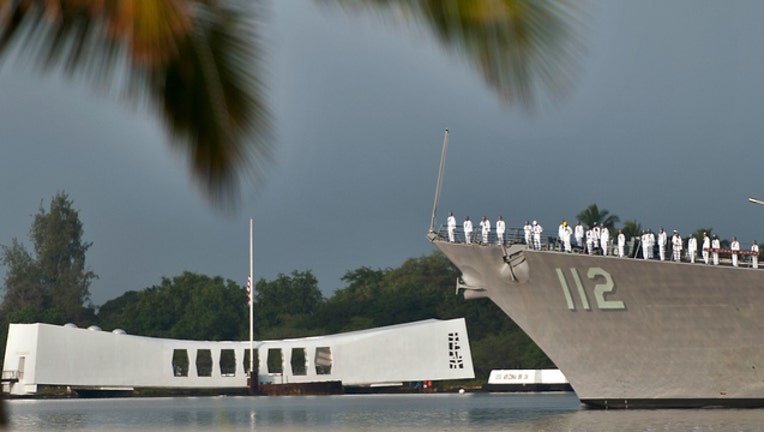 article
HONOLULU (AP) - Damage to the USS Arizona Memorial at Pearl Harbor in Honolulu was worse than expected and it will remain closed indefinitely, officials said.
Boat transportation to the attraction was suspended May 6 after one of the vessel operators noticed a crack on the outside of the memorial, Hawaii News Now reported .
Tourists were allowed to disembark at the memorial after crews completed interim repairs. But the cracks reappeared hours later, indicating a more serious issue.
"There is a brow or an edge where the visitor ramp meets the memorial, and at that point, there's been some fissures located on the exterior," said Jay Blount, a spokesman for the World War II Valor in the Pacific National Monument. "After further investigation on the interior, it was determined that the structure is not supporting the loading ramp the way that we need."
Engineers are working to figure out possible long-term solutions.
"The amount of time needed to implement the repairs is unknown, but the (National Park Service) will continue to provide information to the public as our team of specialists works together to restore access as soon as possible," memorial staff said Friday in a news release.
Other areas of the Pearl Harbor Visitor Center remain open.