Unhelmeted motorcyclist killed in high-speed crash on Highway 169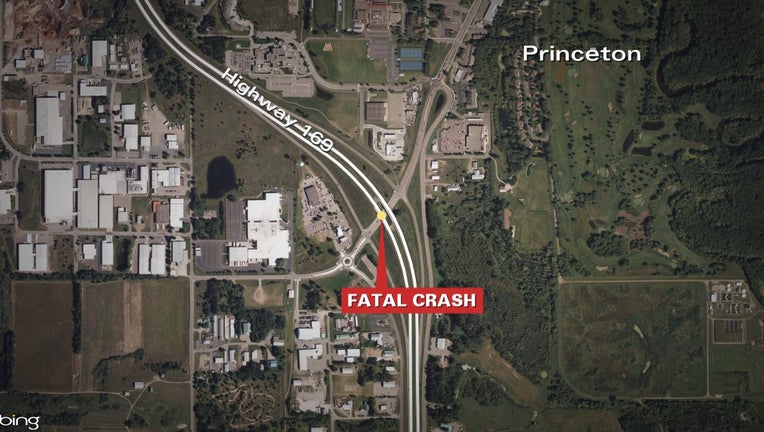 article
PRINCETON, Minn. (FOX 9) - A motorcyclist was killed while attempting to pass two other motorcyclists on Highway 169 in Princeton, Minnesota, Monday evening. 
The Minnesota State Patrol states the crash occurred just before 7:45 p.m. on northbound Highway 169 at Rum River Drive in Mille Lacs County. 
A 72-year motorcyclist was passing two other motorcycles at a high rate of speed and approached a bend in the road. The road was curved to the right, but he failed to navigate the turn and went off the roadway, the crash report states. 
The motorcyclist was not wearing a helmet and was pronounced dead at the scene. Alcohol is believed to have been a factor in the crash.
Monday's crash is the third fatal motorcycle crash in recent days. On Sunday, a 63-year-old motorcyclist was killed in a wreck along I-35 in Minnesota, just north of the Iowa border. On Saturday, a motorcyclist was killed after crashing into a U-Haul attempting a turn on Highway 47 in Anoka County.