U.S. Bank Stadium to host Eid ul-Adha celebration and prayer Tuesday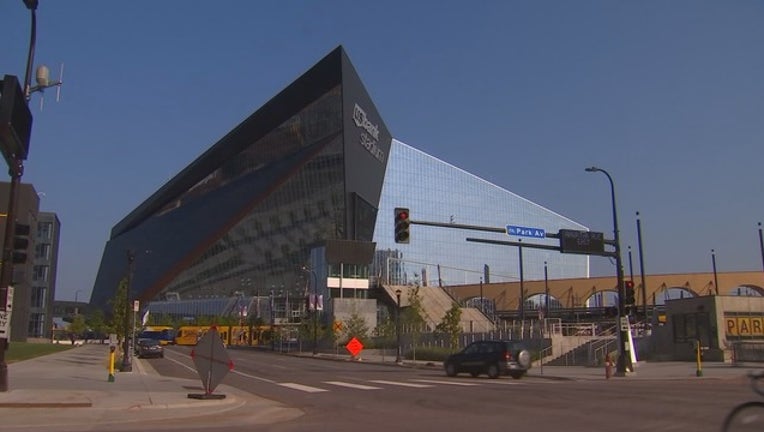 article
MINNEAPOLIS, Minn. (KMSP) - To celebrate Eid ul-Adha, the organization Super Eid hopes to bring together over 50,000 Muslims to pray Tuesday at U.S. Bank Stadium. A celebration will follow at The Commons park adjacent to the stadium. 
From 6 a.m. to noon Tuesday, Aug. 21, Super Eid will host members of the Minnesota Muslim community for what the organization is calling "a festive, family-friendly Eid prayer and celebration." 
The religious gathering is the second of its kind at U.S. Bank Stadium after Pulse, an Evangelical Christian movement, hosted a concert event there on May 18.
Eid ul-Adha is a Muslim festival that marks the culmination of the annual pilgrimage to Mecca and commemorates the sacrifice of Abraham.
The Super Eid event will feature Eid prayer, kids activities, a bazaar and food vendors at the stadium.
"Super Eid envisions a community where every Muslim is welcome and able to participate in an exemplary celebration of Eid," reads the event's post on Eventbrite.com, where guests can register to attend. Guests must register for the event, but it is free to the public. 
The event will include a number of speakers, including Abdullahi Farah, the Director of the Abubakar As-Sadique Islamic Center and Dr. Waleed Al-Maneese, President of the Islamic University of Minnesota.
The event includes an Eid Carnival that is set to take place from 10 a.m. to 7 p.m. at the park outside U.S. Bank Stadium. The cost to attend the carnival is $15.