Trade school program being offered to help food manufacturing industry worker shortage
(FOX 9) - Nearly three years into the pandemic and the nation's workforce shortage is showing no signs of letting up.
Many metro area employers are also having a hard time filling positions, and the food manufacturing industry is being hit especially hard. One North Minneapolis trade school recently launched a new program to address the challenges.
A career and technical education institute on the city's north side for more than 25 years, Summit Academy OIC is a training ground for tomorrow's workers. 
"The best social service program in the world is a job. It's everything," Miriam Williams, Summit Academy OIC's chief academic officer, told FOX 9. 
The non-profit's main goal, she said, is to get people to work. Amid a nationwide worker shortage, the need has never been greater.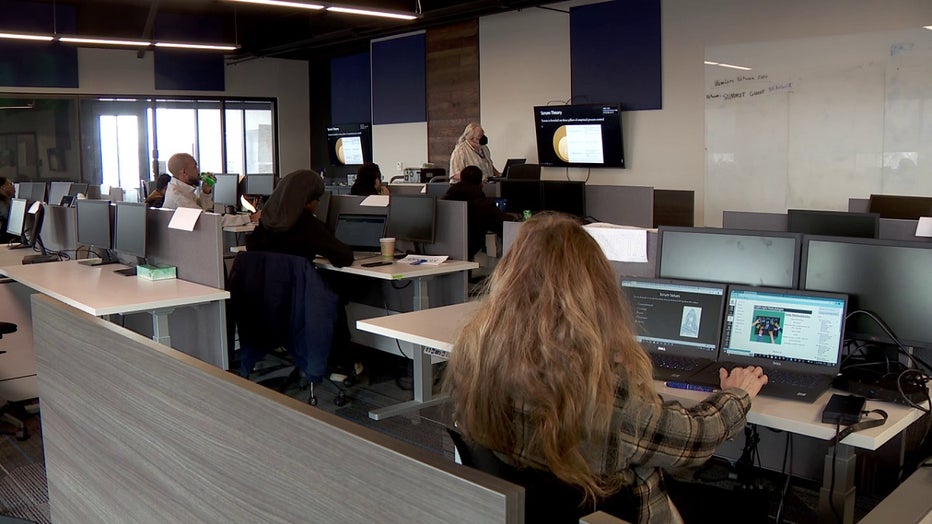 "The labor shortage in the Twin Cities and beyond is exponential at this point, everyone is really struggling," Williams said.
Offering programs focused on technology, healthcare and construction, the vocational school is now providing training in the food manufacturing industry.
"What we're really hoping to achieve with this program is a straight supply of new employees into the labor market, out of the Minneapolis area," said Williams.
General Mills, Cargill, and Second Harvest Heartland are among several local companies that are now hiring.
"I think that this work is really important, I think that the jobs are important, and I think that people will really, once they understand what food manufacturing really entails, will really start flocking to it," said Williams.
Wages on average start at $20 an hour, and positions provide benefits including healthcare and retirement plans. Summit Academy is partnering with 4 Access Partners on the initiative, and the program is free.
Classes begin Feb. 27, with training expected to last about seven weeks.
For more information click here.