Too Good to Go app sells day-old food at steep discount to fight waste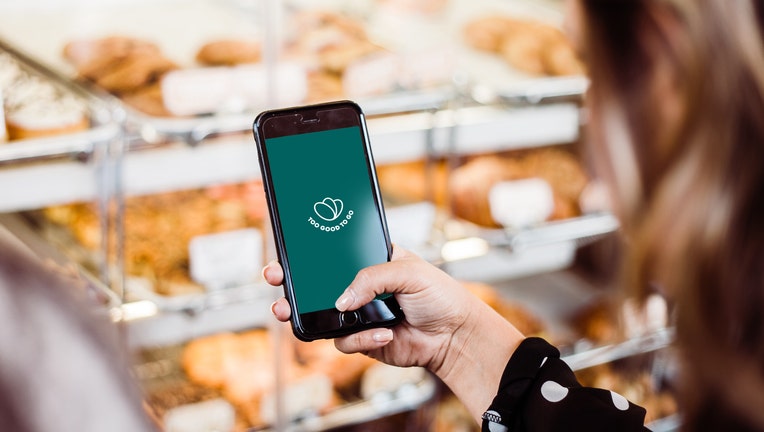 article
When a TikToker showed the world how many doughnuts she got from a Los Angeles bakery for just $5.99, not everyone believed her.
One by one, TikTok user Tessa counted out the 14 giant goodies she bought using Too Good to Go, an app that sells day-old food from restaurants, bakeries and grocery stores at a 50-80% discount.
Too Good to Go began in Denmark in 2015 with a simple mission: to reduce global food waste. Since then, it's grown to 17 countries and more than 20 cities in the U.S.  
"Our goal was to reduce waste where it happened, which was really at the store level … and as we've grown into North America, what we've learned is people are extremely motivated by lower costs," explained Sarah Soteroff, senior PR manager at Too Good to Go.
READ MORE: Starbucks to overhaul iconic cup, citing sustainability and concerns for the environment
"There's a way for them to get food that is still perfectly great to eat, still delicious, but they're getting it at a discount on our app."
Bakeries, which typically offer "surprise" bags filled with the day's leftover pastries and breads, have been among the more popular choices for app users, but Soteroff said they're also seeing a growing demand for prepared meals. Restaurants, for example, often sell to-go orders that were canceled or never picked up.
"Each market is really super responsive to what the locality needs," Soteroff said. "So what you see in Miami is going to be different than what you see in LA. What you see in Austin is going to be different than what you see in Houston."
Ozzy Llanes, owner of Cubano ATL in Atlanta, said his business specializes in Cuban sandwiches. Customers can check the Too Good to Go app daily and see a list of available sandwiches that sell for $4 each. Normally, they're $13.
"We don't have waste, and at least we can get some money back. It also gives people a chance to have the same quality of sandwich at a discount, who maybe couldn't afford it at full price," Llanes said.
David Rasmusson, pastry chef at The Buttered Tin bakery in St. Paul and Minneapolis, said their surprise bags are sold for $6, or 30% of what you would pay at regular price. The 30% is symbolic, Rasmusson said, as 30-40% of the nation's food supply goes to waste.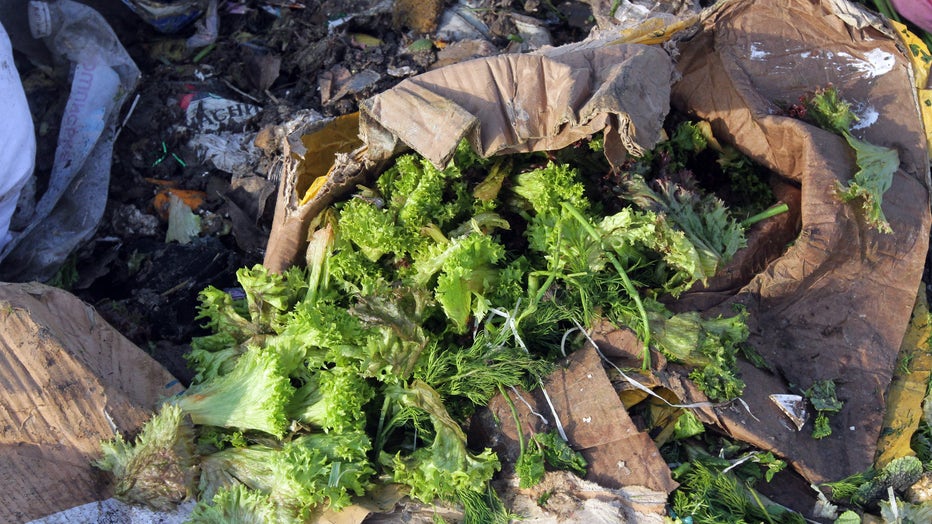 Salad leaves are seen among waste at a landfill (Photo credit Mykola Miakshykov / Ukrinform/Future Publishing via Getty Images)
The wasted food rots in landfills and produces methane, a greenhouse gas 25 times as potent as carbon dioxide at trapping heat in the atmosphere, according to the U.S. Environmental Protection Agency.
"At the end of the day when I have leftover stuff, I can add on more bags. It's a surprise," Rasmusson explained. "It's part of the motto of the unpredictability of food waste. It helps all around."
After each purchase, the app shows customers how much money they've saved since joining, and also what those savings mean for the environment. Soteroff said according to her own profile on the app, she's saved 200 bags of food worth a combined $3,000, but she's paid less than half of that amount. 
Where can you use Too Good to Go? 
Here's a list of U.S. cities where you can use Too Good to Go. Soteroff said the company is always expanding and ultimately wants to be "in every city, with every food-selling business and on every phone that can access the internet."
New York City
Boston, MA
Philadelphia, PA
Washington, DC
San Francisco, CA
Portland, OR
Seattle, WA
Austin, TX
Chicago, IL
Baltimore, MD
Providence, RI
Los Angeles, CA
Miami, FL: 
San Diego, CA
Sacramento, CA
Houston, TX
Dallas, TX
San Antonio, TX
Atlanta, GA
Minneapolis, MN