TikTok banned on all Canadian government phones
TORONTO - Canada is banning TikTok from all government-issued mobile devices and Prime Minister Justin Trudeau said it might be a first step to further action.
The European Union's executive branch said last week it has temporarily banned TikTok from phones used by employees as a cybersecurity measure. The EU's action follows similar moves in the U.S., where more than half of the states and Congress have banned TikTok from official government devices.
TikTok is owned by ByteDance, a Chinese company that moved its headquarters to Singapore. It has been targeted by critics who say the Chinese government could access user data, such as browsing history and location. U.S. armed forces also have prohibited the app on military devices.
TikTok is consumed by two-thirds of American teens and has become the second-most popular domain in the world. But there's long been bipartisan concern in Washington that Beijing would use legal and regulatory power to seize American user data or try to push pro-China narratives or misinformation.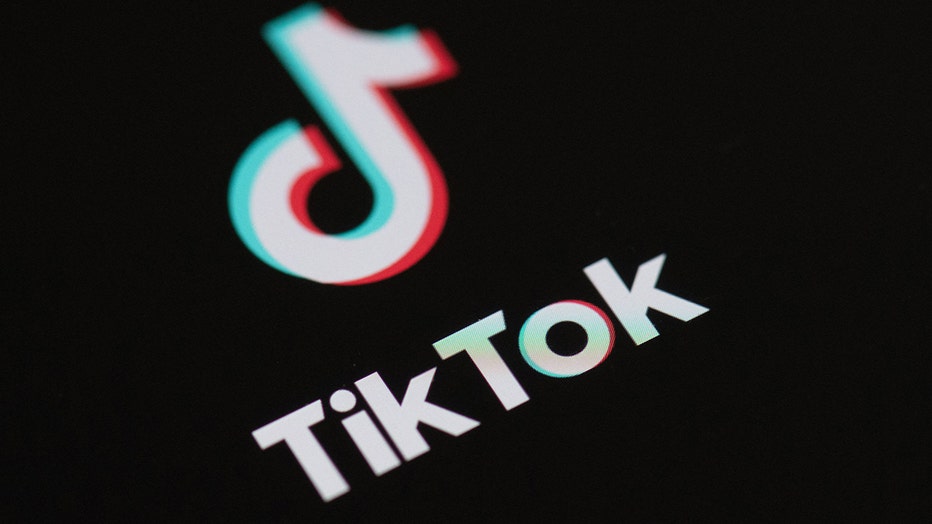 This illustration picture taken on May 27, 2020 in Paris shows the logo of the social network application Tik Tok on the screen of a phone. (Photo by Martin BUREAU / AFP) (Photo by MARTIN BUREAU/AFP via Getty Images)
Here's a look at the broader debate over TikTok:
___
WHAT ARE THE CONCERNS ABOUT TIKTOK?
Both the FBI and the Federal Communications Commission in the U.S. have warned that TikTok user data could be shared by owner ByteDance Ltd. with China's authoritarian government. U.S. officials also worry that the Chinese government might use TikTok to push pro-China narratives or misinformation.
Fears were stoked by news reports last year that a China-based team improperly accessed data of U.S. TikTok users, including two journalists, as part of a covert surveillance program to ferret out the source of leaks to the press.
There are also concerns that the company is sending masses of user data to China, in breach of stringent European privacy rules.
Additionally, there's been concern about TikTok's content and whether it harms teenagers' mental health.
___
WHO HAS PUSHED FOR RESTRICTIONS?
In 2020, then-President Donald Trump and his administration sought to ban dealings with TikTok's owner, force it to sell off its U.S. assets and remove it from app stores. Courts blocked Trump's efforts to ban TikTok, and President Joe Biden rescinded Trump's orders after taking office but ordered an in-depth study of the issue. A planned sale of TikTok's U.S. assets was shelved.
In the U.S. Congress, concern about the app has been bipartisan. Congress last month banned TikTok from most U.S. government-issued devices over bipartisan concerns about security.
The Senate in December approved a version of the TikTok ban authored by conservative Republican Sen. Josh Hawley of Missouri, a vocal critic of big tech companies.
But Democratic U.S. Rep. Raja Krishnamoorthi, of Illinois has co-sponsored legislation to prohibit TikTok from operating in the U.S. altogether, and the measure approved by Congress in December had the support of Democratic U.S. House Speaker Nancy Pelosi.
RELATED: TikTok challenge resulting in stolen cars, fatalities forces Hyundai, Kia to roll out anti-theft software
Last week, Canada's federal privacy watchdog and its provincial counterparts in British Columbia, Alberta and Quebec announced an investigation to delve into whether the app complies with Canadian privacy legislation.
___
WHAT DOES TIKTOK SAY?
"It's curious that the Government of Canada has moved to block TikTok on government-issued devices-without citing any specific security concern or contacting us with questions-only after similar bans were introduced in the EU and the US. We are always available to meet with our government officials to discuss how we protect the privacy and security of Canadians, but singling out TikTok in this way does nothing to achieve that shared goal. All it does is prevent officials from reaching the public on a platform loved by millions of Canadians," a TikTok spokesperson said in an emailed statement.