'The Masked Singer': Squirrel, Jackalope revealed in double elimination
LOS ANGELES - The ninth season of "The Masked Singer" continues to deliver shocking reveals, but once again fans had to say goodbye to, not one, but two fierce competitors Wednesday.
On "Sesame Street" night, the first contestant forced to "take it off" and be revealed was Squirrel – and fans went "nuts" over the person behind the mask. 
Squirrel sent home on 'The Masked Singer'
The adorable rodent was revealed as Malin Akerman – an actress and model known for movies and televisions shows including, "Watchmen," "Couples Retreat" and "27 Dresses."
"I was just so excited to get to do this and watch it with my son, who's actually here in the audience tonight," Akerman, 44, shared with the audience. "Everyone dreams about being a rockstar; it's such an honor to be here."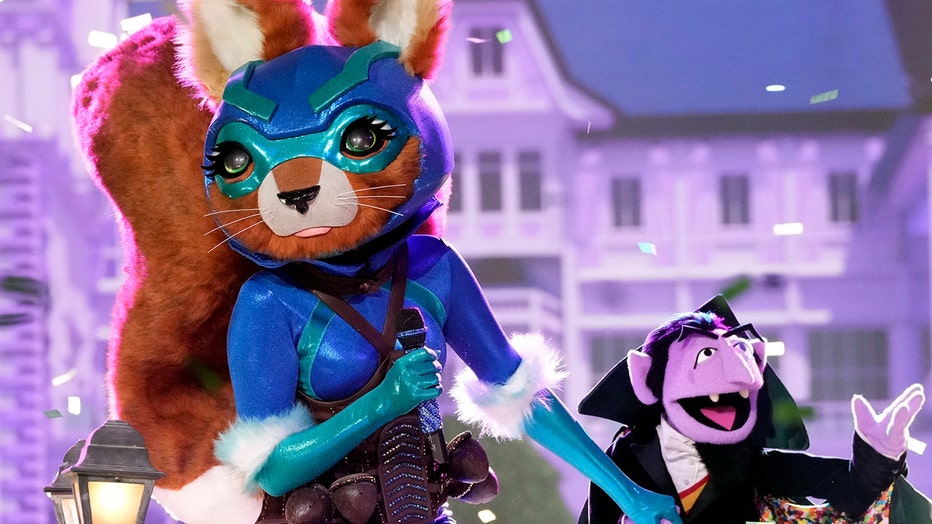 Squirrel with characters from Sesame Street in the "Sesame Street Night" episode of the show. (Credit: Michael Becker/FOX ©2023 FOX Media LLC.)
Panelist Jenny McCarthy Wahlberg was able to accurately predict that Akerman was in the costume, while Ken Jeong was surprised he didn't figure it out. 
You know how much I love you," Jeong told Akerman. "You are so talented, you have an amazing voice, you're just one of the sweetest people."
Jackalope revealed on 'The Masked Singer'
Jackalope was the second contestant to be revealed on Wednesday night's new episode. 
The antlered rabbit was revealed as actress, singer and social media superstar Lele Pons.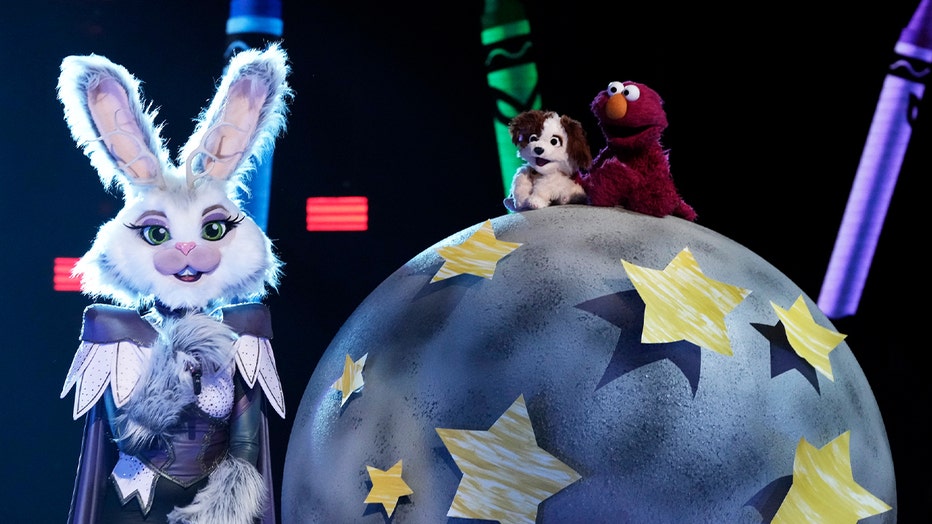 Jackalope with ELmo and friends in the "Sesame Street Night" episode. (Credit: Michael Becker/FOX ©2023 FOX Media LLC.)
"I love to do new things," Pons shared after her reveal. "I don't like to repeat stuff, so I'm here now, and then I don't know where I'm going to be tomorrow."  
Panelist Nicole Scherzinger was able to pick up all the clues and guessed that Pons was the celebrity under the mask.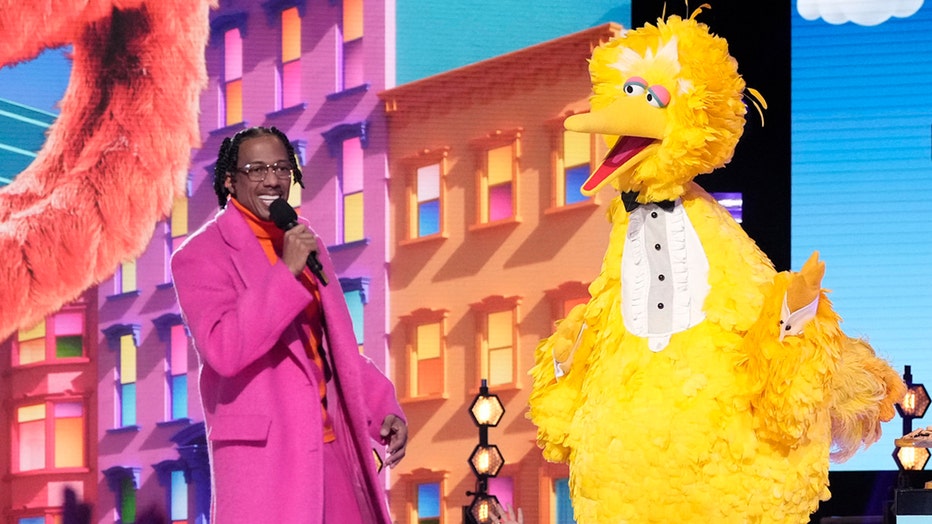 Host Nick Cannon and Big Bird in the "Sesame Street Night" episode on FOX. (Credit: Michael Becker/FOX ©2023 FOX Media LLC)
"I know that you sing and you dance and you're hilarious and everything, but like, I didn't know you had such a beautiful voice, and you really showcased it on our show," Scherzinger told Pons. 
Pons is a Venezuelan-American YouTuber, who came to prominence on the platform Vine. Since then, she has gained a massive following on social media platforms and has found success as a singer. Over the last five years, she has released her own music, including several Spanish-language singles.
"I'm really grateful. Thank you for this opportunity," Pons continued.
Next week on 'The Masked Singer' 
Next week, grab the cowboy boots and hats, because "The Masked Singer" is going country! 
RELATED: 'The Masked Singer' and 'Sesame Street' team up for special episode: 'Perfect combination'
On March 22, three celebrities will perform their favorite country songs, and two will be unmasked. And, just one singer will advance straight to the quarterfinals with California Roll.
"The Masked Singer" Season 9 airs Wednesdays at 8 p.m. ET/9 p.m. PT on FOX.
This station is owned by FOX Corporation.