Temple University police officer killed in shooting near campus
PHILADELPHIA - A Temple University police officer has died after authorities say he was shot during a struggle with a suspect near the school's campus in North Philadelphia.  
The officer has since been identified as Christopher Fitzgerald. 
Miles Pfeffer, the 18-year-old suspect, was arrested in Bucks County early Sunday morning. Pfeffer is facing a long list of charges in connection with the murder, as well as a robbery and carjacking that occurred after the deadly shooting.
Police say the shooting happened around 7 p.m. in the area of 18th Street and Montgomery Avenue.
University officials had previously stated the Fitzgerald was investigating a robbery of a convenience store at 15th Street and Cecil B. Moore Avenue. During a briefing late Saturday night, Philadelphia Police Commissioner Danielle Outlaw said the officer was trying to intervene in a carjacking near 18th and Montgomery when he was shot.
According to a probable cause affidavit obtained by FOX 29, the carjacking occurred after Officer Fitzgerald was shot. 
Officer Fitzgerald was rushed to Temple University Hospital where he later died, according to the university. 
Officials say Officer Fitzgerald is the first Temple University police officer to die in the line of duty in the department's history.
Near the shooting scene at 17th and Montgomery, a memorial to the slain officer grew and police, students and others stopped to pay respects. Activist Damar Dabney brought his family.
"In order to keep them out of it, they've got to see what's really going on. What they're like out here," Dabney said. "And, I fight the fight to stop the gun violence. So, they need to be out here to see what their dad's doing. What type of stuff he's dealing with, as well. Because, it's real. It's not no fake TikTok thing going on out here. It's really going down."
Joshua Perez was close friends with Fitzgerald, through police work and through Swagga House, which ran in Wissahickon Sunday, and other running clubs. Perez says Fitzgerald saw it as a way to build community. The loss is crippling.
"The love that he had for humanity…people just wanting for people to be treated with respect," Perez described his friend. "I just can't put into words. I'm at a loss for words and…there will never be another Chris. It wasn't a job. It wasn't a career. It was what he was."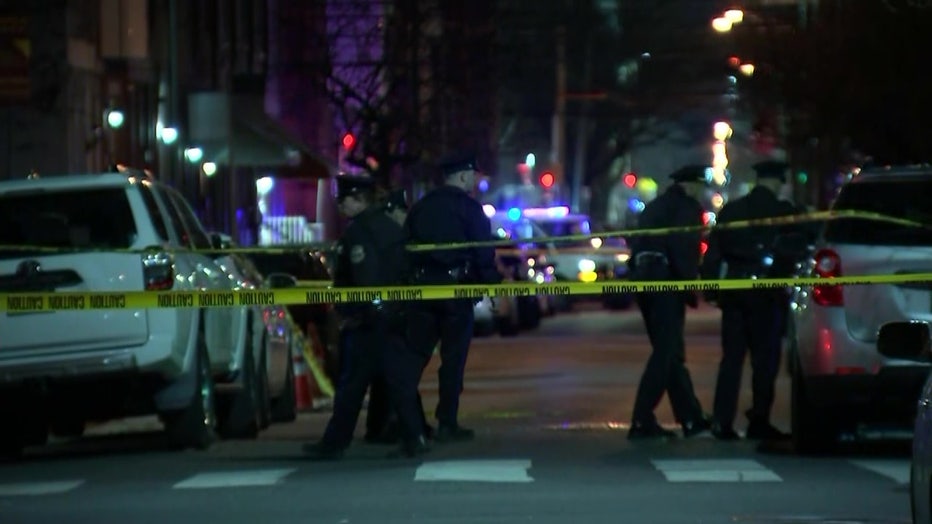 Pfeffer was arrested on the 2300 block of Quarry Road in Bucks County around 7 a.m. Sunday.
Pfeffer was transported to Philadelphia Police headquarters where he was charged with Murder, Homicide of Law Enforcement Officer, Evading Arrest, and related charges., according to police officials. He was also charged with Theft by Unlawful Taking, Theft-Receiving Stolen Property, VUFA, and related charges in connection a carjacking police say followed the shooting.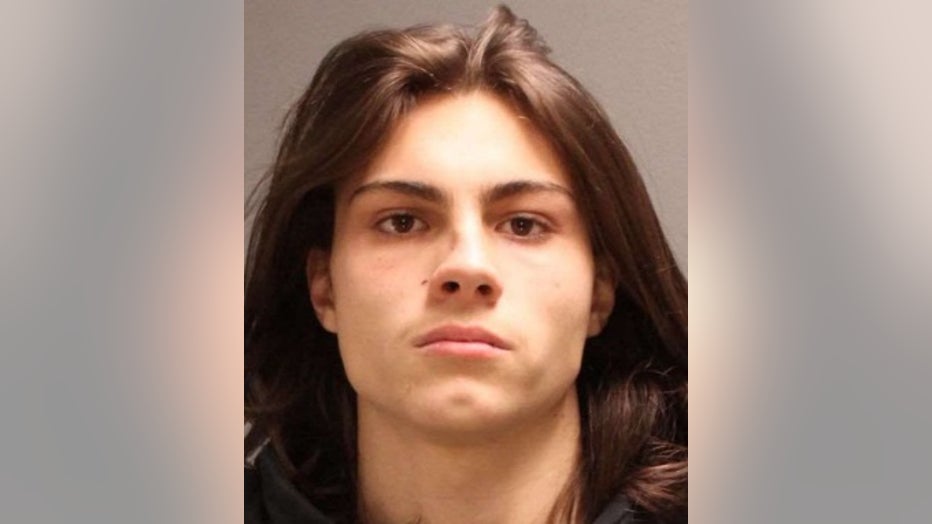 Miles Pfeffer, 18 (Philadelphia Police Department) ((Philadelphia Police Department))
Temple University President Jason Wingard released a statement to the Temple University late Saturday night, commenting on the ongoing gun violence in the city and beyond. 
"This loss comes at a time when gun violence continues its horrific impact on our city and our country. Philadelphia and the nation are dealing with an unprecedented epidemic of violence, and the tragedy that took place tonight is a gut-wrenching reminder of our police officers' daily bravery and sacrifices to protect our students, faculty, staff and community," the statement read in part. 
Wingard's message also included resources for any members of the community who may have been impacted via Tuttleman Counseling Services, located at 1700 N. Broad St. For information. Those in need can also call 215-204-7276 or visit the Tuttleman Counseling Services website. 
In the wake of the shooting, several local police departments shared their condolences on social media, as well as Pennsylvania Governor Josh Shapiro and Philadelphia Mayor Jim Kenney.
"Heartbroken and outraged by tonight's news of the shooting and death of a Temple University police officer," read a tweet from Mayor Kenney. "The City of Philadelphia joins the Temple community in mourning. My deepest condolences to his family and loved ones."