Teen charged as an adult in deadly South St. Paul shooting that claimed life of another boy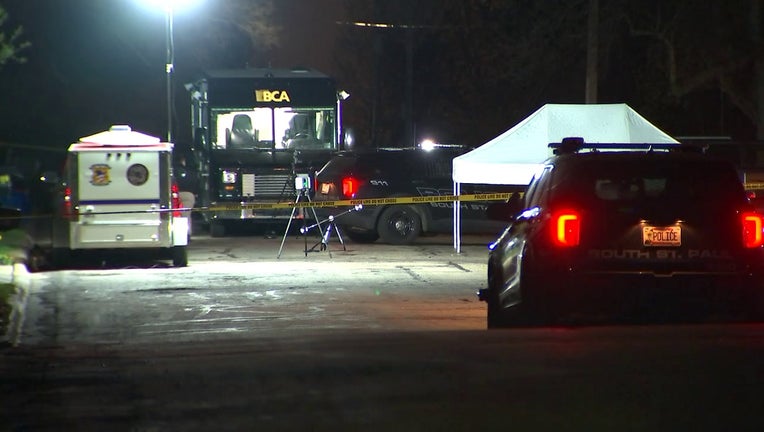 article
ST. PAUL, Minn. (FOX 9) - A teen is being charged as an adult in a fatal shooting in South St. Paul last spring that appears to stem from a marijuana sale gone wrong.
Casimir Semlak, who is now 18 but was 17 at the time of the shooting, is charged with murder for the deadly shooting last May outside a home on Conver Avenue on May 8, 2022. He was certified on Tuesday to stand trial as an adult.
According to the charges, the victim, 17-year-old Anthony Skelley, was found lying in the roadway with gunshot wounds to his head, torso, and shoulder. Skelley was ultimately pronounced dead at the scene.
In the victim's hand, police said they found a BB gun. On the ground near the victim were shell casings from a 9mm gun.
A witness told police he heard Skelley talking with someone on his phone, saying, "Ok, I'm coming out" shortly before shots were fired. Witness also reported seeing a vehicle speed away from the scene after shots were fired. According to the charges, police found text messages between the victim and someone looking to buy marijuana. The last message received by the victim was "here".
In the charges, police say they found the buyer's cell phone was associated with a Cash App with the name "Ky Semlak." Officers say they were able to connect "Ky Semlak" to Casimir Semlak.
Police say T-Mobile also indicated that the cell number belonged to a "Ky Semlak" and that the phone number belonging to Semlak's account had changed on May 8, the same day as the shooting.
According to the charges, T-Mobile provided data that put the phone in the area of the victim's home at the time of the shooting before returning to St. Paul.
Tracking the phone, officers were able to arrest Semlak at a park in St. Paul. On his person, police say they found Semlak carrying a 9mm Hellcat handgun.
The bullets in the magazine for the Hellcat matched casing found at the South St. Paul shooting scene, police said.
Semlak appeared in court this week. Prosecutors say he is being held on $750,000 bail. He will return to court on January 26 at 1:30 p.m.