SunnyD launches new line of hard seltzers
SunnyD, the classic orange drink with a "taste of sunshine in every sip," is getting a boozy boost in its new line of beverages.
The brand is releasing a new vodka seltzer to be sold exclusively at Walmart, the company announced in a news release. You can find them at select stores starting March 11.
SunnyD was first developed in 1963, "when two Florida dads looked around an orange grove, and thought, 'good, but we can do better,'" the release said.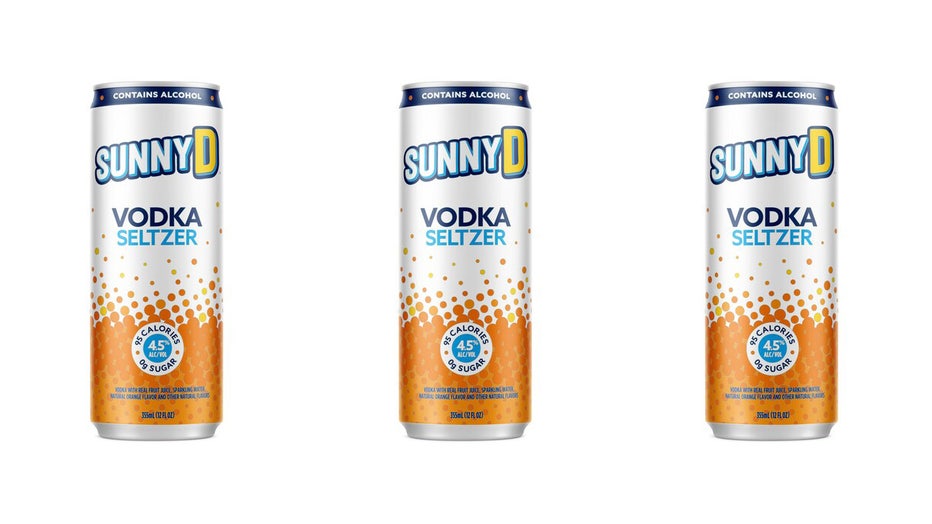 SunnyD Vodka Seltzer (SunnyD)
The tangy orange drink grew a dedicated fan base in the '90s and was acquired by Harvest Hill Beverage Company in 2017.
"Many have told us that they enjoy SunnyD as a mixer and asked for this product,"  Ilene Bergenfeld, chief marketing officer for Harvest Hill Beverage Company, said in a prepared statement. "So, we looked at the hard seltzer category, and thought, good, but we can do better. And SunnyD Vodka Seltzer was born."
READ MORE: Jack Daniel's warehouse blocked due to ethanol vapors, black whiskey fungus infestation
SunnyD vodka seltzer will be sold in a four-pack of cans at a suggested price of $9.99. Single 12oz cans are also available to purchase.
According to the brand, it's made with real fruit juice, has a bold orange flavor, 4.5% ABV and 95 calories. The company says there are zero grams of sugar in the beverage.